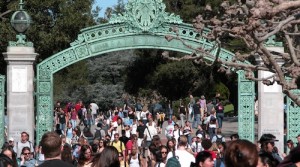 by Peter Schurmann / New America Media
OAKLAND, Calif. – November 1 marks the start of the month-long application season for the University of California. And the administration is determined to build on its momentum in expanding enrollment for California's diverse communities.
That was the message from UC President Janet Napolitano, who spoke at a recent briefing for Bay Area ethnic media.
Napolitano began the briefing by reminding reporters that applicants to the 9-campus system would for the first time be allowed to use previous year tax filings to submit their Free Application for Federal Student Aid, or FAFSA form. read more