by Dave Waddell
A Butte County sheriff's captain is so bothered by the Chico Police Department's "overstated and deceptive … propaganda" following the shooting death of Desmond Phillips that he has quit the crisis intervention training academy he led for seven years.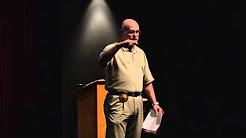 Phillips, a 25-year-old mentally disturbed black man, was gunned down March 17 in his father's West Fourth Avenue living room, just 21 minutes after medical aid was first called to help him. Together, Chico officers Alex Fliehr and Jeremy Gagnebin fired 16 rounds. A report on the shooting is expected next week from an investigative team headed by Butte County District Attorney Mike Ramsey. (See our story index in the column at right and click to read backstories.)
Since 2010, sheriff's Capt. Andy Duch has led and taught at the annual 40-hour Butte County Crisis Intervention Team (CIT) academy, which is sponsored by Butte College with the sheriff's office and Butte County Behavioral Health as the lead agencies.
Using unusually strong language in an e-mail exchange this week with ChicoSol, Duch wrote: "I am unsure if we will be having an 8th CIT Academy in 2017 as I have withdrawn my participation after reading and hearing the assertions made by the Chico Police Department in response to the shooting death of Desmond Phillips.
"The 'facts,' as reported by Chico PD and DA Mike Ramsey in the media and community conferences about Chico PD's level of participation and perceived value in Butte County CIT were overstated and deceptive," says Duch's email. "Frankly, I don't like the CIT program being used for propaganda by an agency with a dismal record of attendance and a worse record of implementation of CIT principles."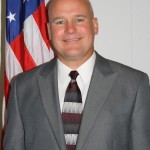 Early in the email, Duch writes, "Since 2010, only the Sheriff's Office and Paradise P.D., relative to department size, have consistently and strongly supported CIT by sending respectable numbers of dispatchers, deputies and officers to each yearly academy."
In a recent Chico Enterprise-Record story that can be read here, Chico PD Training Coordinator Carolyn Pickard characterized the department's training as: "We exceed the standard here."
According to Pickard, 16 of Chico PD's sworn personnel have gone to a 40-hour CIT academy, while 51 other police officers attended an eight-hour CIT session that Police Chief Mike O'Brien brought in-house at the end of 2015.
Butte College records show that a total of just 10 of the 92 current Chico police officers have participated in the 40-hour Butte County CIT academy since 2010, said Mike Maloney, Chico's ex-police chief and the director of the college's Public Safety Education and Training Center. Two Chico police officers attended the academy in 2015, but none from Chico was in attendance in 2013, 2014 or 2016, Maloney said.
"The two officers involved in the shooting of Desmond Phillips most assuredly had not received CIT training in Butte County," Capt. Duch wrote in an email to ChicoSol.
Duch, who is commander of the Butte County Jail, teaches de-escalation in the Butte College law enforcement academies. He also teaches a three-hour "Tac Com" course about 70 times a year throughout California "to every conceivable type of agency." (Duch presented to the Chico Unified School District in this 2015 video.)
Chief O'Brien said he would not respond to Duch's criticisms "other than to provide you with facts regarding our training."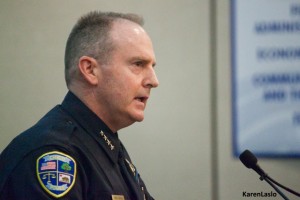 O'Brien said the only state mandate for mental health training beyond the basic police academy are recent requirements that the department's field training officers (FTOs) attend an eight-hour course. All of Chico PD's 17 FTOs have been scheduled to attend such training, he said.
O'Brien noted that the Police Community Advisory Board will convene May 17 for what he hopes will become a comprehensive community-wide conversation about the mental health system.
"I believe it is an issue that encompasses more than just CIT training," O'Brien said.
The "CIT" abbreviation is often used interchangeably for "crisis intervention team" and "crisis intervention training," according to the web site of the California Commission on Peace Officer Standards and Training (POST).
"The primary goals of CIT," says the commission, "are to reduce injuries to officers and mental health consumers during contacts, and to appropriately redirect mental health consumers from the judicial system to the services and support needed to stabilize consumers and reduce contact with police. A component of CIT is a training academy where officers learn to safely handle mental health consumers in crisis."
Dave Waddell is ChicoSol news director.