by Dave Waddell
A Butte County political action committee – under state investigation for more than a year and counting – has become increasingly vague in reporting its spending activities targeting Chico liberals.
The state Fair Political Practices Commission (FPPC) announced on Aug. 15, 2016, that it had opened an investigation into Butte County Awareness and Accountability and its treasurer, Tom Kozik, as a result of information uncovered in this ChicoSol exclusive.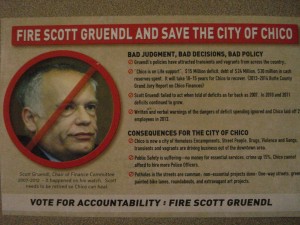 "It's still an open and ongoing investigation," Jay Wierenga, the FPPC's communications director in Sacramento, said last week.
Butte County Awareness and Accountability, while claiming to be a general purpose PAC and filing its required paperwork with the Butte County elections office in Oroville, spent the bulk of its funds in both 2014 and 2016 on attack ads aimed at liberal candidates for Chico City Council.
According to the FPPC, a PAC is required to file its forms with a city elections office if it "makes more than 70 percent of its contributions and expenditures to support or oppose candidates and/or measures" in that city. Butte County Awareness and Accountability's reports say it used 78 percent of its expenditures in 2014 against former Chico mayor Scott Gruendl, who was defeated in his bid for a fourth term on the City Council.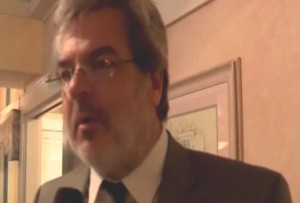 Because Kozik now frequently leaves blank the "description of payment" section on campaign spending reporting forms, the PAC's percentage of city election spending is more difficult to calculate for the 2016 campaign. Still, given that the PAC produced at least three mailers and a yard sign in last year's Chico council election — while reporting total expenditures of less than $11,600 — it almost certainly exceeded the 70 percent threshold in its city spending again last fall. (See previous ChicoSol coverage.)
The three mailers in 2016 attacked Randall Stone, Ann Schwab and Tami Ritter, while a yard sign produced by the PAC opposed Karl Ory. All were elected to the council except incumbent Ritter, who lost her seat.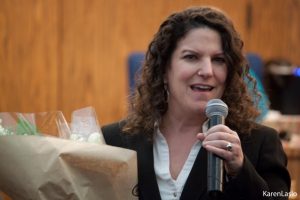 The PAC's most recent forms, filed July 31, show no contributions received or funds spent during the first half of 2017.
Wierenga, while emphasizing that he is unable to comment on the Kozik case, has said that the law holds the treasurer of a PAC responsible for filing accurate reports in the proper jurisdiction. Penalties range up to a $5,000 fine for each violation of the state Political Reform Act.
At the time the probe of Kozik and Butte County Awareness and Accountability was announced, Wierenga noted that 90 percent of investigations opened by the FPPC's Enforcement Division were resolved within a year.
In both election years the PAC has operated, its earliest and biggest donor has been Chico developer Wayne Cook, who gave Butte County Awareness and Accountability $5,000 in 2014 and $3,500 last year, according to the PAC's reports.
Butte County Supervisor Larry Wahl donated $1,000 to the PAC in 2016, twice as much as he gave it two years earlier. Butte County Awareness and Accountability also received, in 2014, $1,000 from the Larry Wahl for Supervisor 2018 PAC.
Other donors to the PAC in 2016 were:
Tom Dauterman, owner of Thomas Manufacturing, $1,000;
Lewis Everett, property manager, $1,000;
Kevin Avila, owner of AA Land and Cattle Co., $1,000;
Eric Ellis, physician, $1,000;
James Ledgerwood, retired, $800;
John Robinson, manager of Northstate Petroleum, $700.
All are listed as residents of Chico, except for Robinson, who lives in Durham. Dauterman gave Kozik's PAC $2,000 in 2014.
Kozik was a leader of the Tea Party in Chico before establishing Butte County Awareness and Accountability three years ago. He was appointed by the City Council to the Chico Municipal Airport Commission in 2015 and is now the commission's vice chairman.
Kozik did not return a message seeking comment on the FPPC probe.
Dave Waddell is news director at ChicoSol.