by Leslie Layton & Natalie Hanson
posted March 13
An effort to force Chico Unified School District (CUSD) staff to obtain "informed consent" from parents before "socially transitioning" a youth who identifies as transgender has stalled in federal court.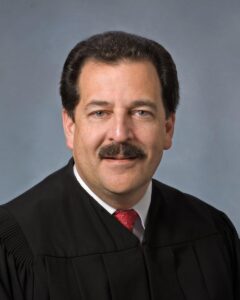 A federal judge has denied a request made in the Regino v. Staley lawsuit, filed against CUSD over a gender identity case, that the district be immediately stopped from accomodating any student who identifies with a gender different than what appears on school records without first contacting the parents.
Under the policy that has been left intact for the moment, schools can change pronouns at the student's request and must allow the student to participate in activities based on their gender identity, which, in the case of a transgender student, may not match their assigned sex. The parents will not be informed unless the student gives consent.
The ruling by Senior United States District Judge John Mendez -– who was appointed to the bench by former President George Bush, Jr. -– is preliminary but represents an initial court reaction to the lawsuit filed by Chico mother Aurora Regino.
It's good news to advocates who worry that lawsuits like Regino's attack the established rights of an already marginalized population. The policy requested by the lawsuit that would force school staff to out children could harm transgender youth by putting them at increased risk of homelessness, suicide or a far more stressful home life.
The Court noted there would be a disruption of the status quo in scrapping CUSD's policy 5145.3 that would place a "potential burden on students who are currently benefiting from the protections."
The ruling notes that defendant CUSD finds " … there is an interest in creating a zone of protection at schools in the rare circumstances where the disclosure of a child's gender expression at school could lead to harm from within their family."
The Trevor Project, in reporting on last year's national survey of LGBTQ youth, said that fewer than 1 in 3 transgender and nonbinary youth found their homes to be affirming and supportive. The survey also showed that "… rates of suicidal thought have trended upward among LGBTQ young people over the last three years …"
The ACLU has filed a motion that would allow it to become a defendant in the lawsuit on behalf of the Genders & Sexualities Alliance Network. Almost three years ago, the ACLU wrote an open letter to principals and superintendents arguing that it's unconstitutional for public schools to reveal a student's gender identity without the student's consent.
"LGBTQ+ students in California have the right to express themselves freely at school without fearing that teachers or administrators might out them to their parents or guardians without their permission," said Jennifer Chou, interim director of the Gender, Sexuality and Reproductive Justice Program at the ACLU of Northern California, in an email to ChicoSol. "Young people, not school staff, should decide if, and when, they come out to their parents."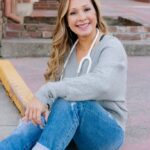 But Mendez appears to take a position that isn't as absolute as the ACLU would, presumably, like. Mendez responds that he isn't "swayed one way or the other regarding the public interest."
The judge writes that both sides in the lawsuit have raised "valid concerns."
"It is not necessarily a school's duty to act as an impenetrable barrier between student and parent on intimate, complex topics like gender expression and sexuality …," he says. "On the other hand, granting parents unimpeded access to and control over a student's personal life can result in conflict that makes students feel vulnerable and unsafe both at home and at school, depending on their parents' personal beliefs."
Mendez concludes that the issue is "better suited for deliberation by the state legislature."
Leaving trans student rights up to state legislatures has led to the kind of fear and terror that one Chico parent says they see every day. The parent, in an email to the Board of Education, says their teen belongs to an online support network of youth with members in states "like Florida and Alabama and Mississippi."
"These kids are so scared," states the letter. "Adults are pushing laws and agendas that make living their truth downright dangerous. Please don't do that here."