by Leslie Layton
posted Dec. 17
The Butte County Board of Supervisors made funding available this past week to extend Project Roomkey – the state program that utilized federal funds to house at-risk homeless people during the pandemic.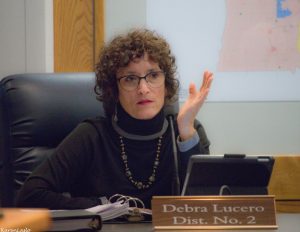 In a 5-0 vote, the board on Dec. 14 approved a proposal brought forth by supervisors Debra Lucero and Tami Ritter that allocates $1.5 million from the county's General Fund for motel rooms for unsheltered senior citizens or individuals with chronic health conditions who need isolation or quarantine during the pandemic. The rooms will be available until the end of March and the occupants will receive services to help them maintain quarantine, such as meal delivery.
The county will be reimbursed later by FEMA, the Federal Emergency Management Agency.
"We didn't want to see people being turned out to the street come the end of December," said District 2 Supervisor Lucero. "These are older people, sick people, who could be put out on the street in the winter."
That in fact happened when the Butte United Shelter Program – which was an extension of Project Roomkey – shut down an arm of its program at a local motel on Nov. 30. About 40 people enrolled in the Butte United program had been given two weeks notice; some were able to locate new housing options but others had not been successful.
The Chico motel closure was necessary because the Butte United program was exhausting its funds, said the United Way's Melody Proebstel. The program was also slated for shut down at two other motels in Oroville this winter. United Way of Northern California was a funding administrator for the Butte United program.
Proebstel said that finding motels that will allow its rooms to be used in this way has been a "challenge."
"Following the holidays there will be spikes," Proebstel said of Covid, "and because of the new variant it's really important that we maintain these rooms."
Four of the occupants from the Chico motel were able to move into permanent housing, Proebstel said, which shows how useful the Project Roomkey and Butte United programs have been. "People don't just transition from the street to being under a roof," she said. "They need a lot of support; it's a complex concept and housed people don't even think about this."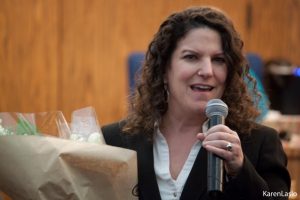 District 3 Supervisor Ritter said she was "very apprehensive" before the meeting that getting the required 4/5 majority vote to use General Fund dollars would be possible. Still, the supervisors, who were just emerging from an exhausting and tense debate on redistricting, voted unanimously to go forward.
Ritter said that although there are restrictions on who can use the program, supervisors were informed that there would be no problem filling the spots. Ritter warned that the City of Chico will need to "get off its duff" and have some kind of sheltering plan ready if the participants who cannot find permanent housing are not going to be released to the streets on April 1.
Leslie Layton is editor of ChicoSol.