by George Gold
guest commentary July 24
While this great Smokey Robinson song isn't directly related to the event held yesterday honoring some of the precious lives lost at the hands of the Chico Police Department, there were tears in the room as we listened to the parents, uncles, brothers and sisters tell stories of people who should be alive today.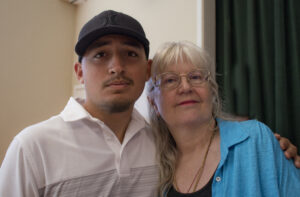 If we could just get our police to grow some humanity and some skills in how to de-escalate difficult interactions between police and our neighbors, we might see some progress.
Police and de-escalation? So far, over the last 10 years, our police have not practiced and applied de-escalation techniques. Our police have not changed their tactics, they have not reduced their lethal weapons cache nor their apparent desire to use them. The last several Chico police chiefs claim that all Chico police officers have taken de-escalation training, but from the overwhelming evidence it is clear they have not learned how to apply their classroom training to their conduct in the field.
There is little or no progress on real police reform in the City of Chico or in Butte County. What a disappointment. What a disgrace.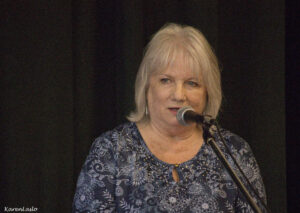 Newly elected Butte County Supervisor Peter Durfee's campaign flyer, sent to my house, shows him glaring at the camera with his hand on his gun. This new Butte County supervisor, a Chico police officer who says he will not leave his police job … will he hand out his form of justice ostensibly at the barrel of a gun? What a disappointment. What a disgrace.
Yesterday, Scott and Paula Rushing organized a memorial for all of the families, survivors of loved ones who were shot and killed at the hands of police violence. They gathered in Chico to remember those precious lives. Say their names: Desmond Phillips, Tyler Rushing, Myra Micalizio, Gabe Sanchez, Breanne Sharpe, Andrew Thomas, Stephen Vest. And don't forget the unsolved murder of Marc Thompson.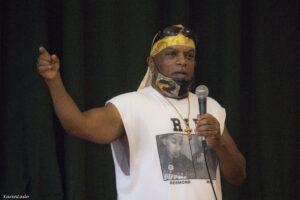 We have had some victories. ChicoSol journalist Dave Waddell has prevailed in a lawsuit against the City of Chico regarding the City's failure to provide public records access to data about police violence; the City will pay his attorney over $43,000 in legal fees, thereby cracking open the conspiracy of silence here in our City and County. Scott Rushing has prevailed at the United States Supreme Court in his suit against the City of Chico regarding police actions in the killing of Tyler Rushing; now there will be a trial.
There is work to do. Maybe someday, the tracks of our tears will end and justice will prevail.
George Gold is a Chico resident, a police reform activist and an occasional contributor to ChicoSol.
Video from the Memorial for the Fallen, held July 23 at Trinity United Methodist Church, has been posted on ChicoSol's Facebook page here.