by Dave Waddell
The City of Chico has escalated its increasingly expensive legal fight with the family of Tyler Rushing by petitioning the highest court in the land.
A Southern California law firm last week filed a motion on behalf of the City with the U.S. Supreme Court seeking to overturn an appellate court ruling that ordered part of the Rushing family's wrongful death lawsuit against the City to proceed to trial.
Seth Stoughton, a top expert on police use of force and a professor of law at the University of South Carolina, said in an email reply to questions that the City's so-called petition for writ of certiorari has a "snowball-in-hell chance" of being granted by the high court.
"I seriously doubt the Court will get involved; this is the type of fact-bound case that the Court does not usually grant cert for," said Stoughton, an ex-cop who is somewhat familiar with the facts surrounding the shooting of Rushing by Chico police in 2017.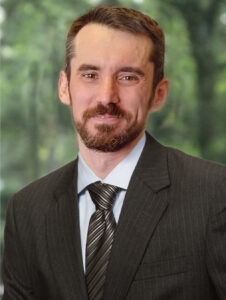 Asked for the meaning of "fact-bound case," Stoughton replied: "As a *general* rule, the Supreme Court is unlikely to grant certiorari when the legal issues in a case are limited to its facts. The idea is that the Court's time is too valuable to hear cases that don't have some broad impact or implications. When the clerks who work for the justices prepare memoranda about cert petitions, they will typically note when a case is 'split-less' (that is, there is no circuit split for the Court to resolve) and 'fact-bound' (that is, the value of any decision would be limited to the case itself without broader implication). A split-less, fact-bound case has a snowball-in-hell chance of getting cert."
Rushing, 34, of Ventura, was shot to his death by police Sgt. Scott Ruppel during a struggle in the restroom of a downtown Chico business in July 2017. Prior to being shot twice at close range by Ruppel, Rushing had received a serious chest wound from a gunshot from private security guard Edgar Sanchez after Rushing assaulted and cut Sanchez with a flower pot.
However, it was officer Alex Fliehr's Tasing of the prone, unmoving Rushing shortly after that shooting – and whether that Tasing violated Rushing's civil rights — that a panel of three judges from the U.S. Court of Appeals for the Ninth Circuit ruled should be considered by a trial court. The appellate court's decision last year partially reversed a ruling by Judge Morrison England of the U.S. District Court for the Eastern District of California that had dismissed the Rushings' suit altogether. A trial date has yet to be scheduled by England.
Just four months before his unusual Tasing of Rushing, Fliehr and another inexperienced Chico officer gunned down Desmond Phillips, a 25-year-old Black man experiencing a mental breakdown in his own living room. In the killing of Phillips, Fliehr fired first and more than any other officer: nine times. Though Phillips was hit by 11 bullets, several stray shots from the pistols of Fliehr and officer Jeremy Gagnebin flew into an adjoining apartment and out through the Phillipses' open front door entrance.
The City's petition for writ of certiorari was written by Stephen T. Owens, a senior partner at the firm Alvarez-Glasman & Colvin. Owens did not respond to a request for comment.
Chico's Concerned Citizens for Justice (CC4J) issued a statement attributed to its steering committee in response to the City's petition.
"We at CC4J have viewed the body cam video of Tyler lying motionless on the bathroom floor in a pool of blood after being shot twice at close range in rapid succession," the statement says. "He was Tased just moments after those two shots. Viewing that video footage, it is difficult to imagine that Tyler could have been capable of threatening the officers' safety. Our view is that this Tasing was likely an excessive use of force by Chico PD. …
"The City of Chico is once again wasting precious city money by appealing to the U.S. Supreme Court, which is highly unlikely to take up this case rather than leave it to a jury to decide if Tasing Tyler Rushing in this situation was excessive use of force."
Scott Rushing, Tyler's father, said his appellate attorneys, Dennis Riordan and Ted Sampsell-Jones, characterized the City's petition to the Supreme Court as pretty pedestrian and that it will in all likelihood serve only to enrich the law firm that prepared it.
Riordan did not respond to multiple calls seeking comment on the case.
Rushing said his attorneys estimated the City paid between $25,000 and $50,000 to have the petition produced by Alvarez-Glasman & Colvin, which is based in the City of Industry. Chico's part-time city attorney, Vince Ewing, is part of the firm, which also handled a recent lawsuit related to Chico's treatment of the homeless. (In that case, a judge ordered the City to pay $650,000 to reimburse the plaintiffs' legal aid attorneys and $12,000 to the plaintiffs.)
It is not unusual for senior partners in large private law firms to charge their clients up to $1,000 an hour — and sometimes more.
Owens's petition in Chico's behalf argues in part that the Supreme Court should grant a review of the appellate court's decision "because no clearly established law put Fliehr on notice that use of the Taser to safely handcuff Rushing might violate (his) Fourth Amendment rights."
Noting that the nation's highest court agrees to hear only a tiny fraction of the petitions presented to it, Scott Rushing dubbed the City's move "a Hail Mary." Of the 7,000 to 8,000 requests for hearings that the Supreme Court receives each year, only about 1 to 2 percent are heard.
Rushing said his attorneys are planning to submit a relatively quick and minimal response to the petition. However, Rushing said, if the Supreme Court does take the case, the City is certain to win, given the court's conservative majority.
After Tyler Rushing was shot by Ruppel to the bloody floor of the restroom, three Chico officers – Fliehr, Gagnebin and Cedric Schwyzer – immediately trained their firearms on Rushing. Within a few moments, Fliehr suddenly shouted "He's moving! He's moving!" and asked for a Taser. Fliehr then shot Rushing, who was at that point either dead or very close to death, with the stun gun, causing Rushing's body to raise up from the jolt. Gagnebin and Schwyzer then put him in handcuffs.
Video of the incident shows Fliehr staring intently as Rushing was dragged out of the restroom by other officers. Fliehr, apparently still worried that Rushing was a threat, then told other officers to check his waistband; he then expressed more concern after Rushing's hand apparently came to rest near the stun gun after Rushing had been turned over.
According to an Internal Affairs report prepared by Chico PD, a review of body-worn camera footage showed that if Rushing moved at all while on the floor, any movement was not perceptible on any of the officers' videos. Fliehr, Gagnebin and Schwyzer all claimed Rushing moved after being shot to the floor, with Fliehr saying Rushing "flinched."
Stoughton, the lead author of the book "Evaluating Police Uses of Force," said in a telephone interview last year that Fliehr's use of the stun gun was indefensible.
"There's no justification for Tasing a guy who's just lying there and not moving. That guy's not a threat," said Stoughton, a former police officer and state investigator in Florida who testified as an expert witness for the prosecution at the trial of George Floyd's murderer.
The Rushing shooting was the third of three killings in the 21 months from November 2015 to July 2017. That period amounts to the deadliest ever in the history of Chico police killings, of which there have been 10 since 2003.
The three deaths include the 2015 slaying by Chico police Detective Mark Bass of Eddie Gabriel Sanchez. The Sanchez, Phillips and Rushing shootings all occurred during Mike O'Brien's tenure as police chief. In July 2021, Chico's conservative City Council appointed O'Brien to fill a vacant seat on the Council. After retiring as police chief, O'Brien was also given command of the Butte Inter-Agency Drug Task Force last year.
The tab for the Rushings in their long legal fight has climbed to about $400,000 and rising, including more than $200,000 for attorneys' fees and another $100,000 to hire various experts. Scott Rushing said the family also must pay an estimated $70,000 to reimburse attorneys' fees incurred by the County of Butte and Armed Guard Private Protection Inc. Those two parties were dismissed by the courts as defendants from the Rushings' suit, leaving only the City of Chico and several of its police officers as defendants.
Scott Rushing is a real estate broker and property manager in the Ventura area. His wife, Paula Rushing, a Chico State graduate and longtime elementary school teacher, was unable to return to the classroom due to the trauma of her son's death. She retired on a disability pension that provides less than half her pre-retirement compensation, Rushing said.
"Every day the killing is on our minds," Rushing said. "There will not be closure for anyone until the trial is over or the case is settled. There is no way to monetize emotions. The Chico City Council should have done the right thing and followed the ruling of the Court of Appeals."
Rushing said his attorneys twice reached out to the City seeking settlement or mediation but were rebuffed in each instance.
Dave Waddell is a contributor to ChicoSol who has filed a lawsuit against the City of Chico related to public records access.