by Leslie Layton
posted March 16
ChicoSol contributor Dave Waddell was honored today – on Freedom of Information Day – as a "transparency champion" for work that accessed public records related to three killings involving the Chico Police Department.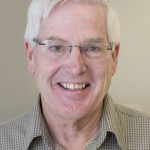 Waddell received the Freedom of Information Award in the small Print and Digital division for ChicoSol stories on the killings of Desmond Phillips, Tyler Rushing and Stephen Vest. The 37th annual James Madison Freedom of Information competition awards were presented today by the Society of Professional Journalists Northern California (SPJ) chapter.
SPJ noted that Waddell used records and police body-cam recordings "that he fought for under California public records law, to investigate the official accounts of the circumstances around all three deaths.
"His reporting revealed that Rushing was in a deputy's grasp when shot and raised questions about the use of force against Vest and the investigation into Phillips' death."
Waddell is the second ChicoSol collaborator to be honored by SPJ with a Freedom of Information Award. Intern Gabriel Sandoval won a 2018 award in the Student Journalist category.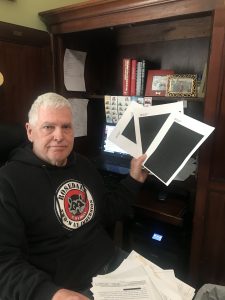 "I am extremely honored to receive this award from such a prestigious organization as SPJ," Waddell said. "The award affirms and highlights the important role that increasingly scarce publications such as ChicoSol.org play in a free society – publications beholden only to the public's right to know within the dictates of good journalism. I consider the fight to obtain public records — and the disclosing of those records to the community – one of the highest callings in journalism."
Before reporting for ChicoSol, Waddell was a newspaper reporter and editor for nearly 20 years. He also taught journalism at Chico State for two decades and was a longtime adviser to The Orion. He is working on a book about officer-involved killings in Butte County.
The San Francisco attorney who has assisted Waddell in his legal fight for records and nominated him for the award thanked ChicoSol for publishing investigative reporting and commented on the honor. "I am glad that Dave received this well-deserved recognition for his meticulous and illuminating reporting for ChicoSol last year," said attorney Aaron Field.
Also honored this year – but in the Advocacy category — was a legal team representing journalists who faced "burdensome wait times for public records." The team compelled the Oakland Police Department to reform their procedures for handling record requests.
A KQED-NPR team won in the Podcast Journalism category, using a new public records access law to report on officer misconduct.
The SPJ chapter noted that the United States' fourth president, James Madison, was "the creative force behind the First Amendment" and his March 16 birthday falls in National Sunshine Week.
Leslie Layton is editor of ChicoSol.