by Natalie Hanson
posted Jan. 19
Civil rights advocates say that battles over student rights have become polarized by far-right "special interests," and they foresee a fight ahead to protect childrens' rights.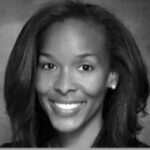 Those fights may involve issues ranging from protection against discrimination to materials students are allowed to access and read. And at a Jan. 18 Board of Trustees meeting for Chico Unified School District (CUSD), officials responded to concerns raised by a lawsuit filed by an organization that supports many of the political right's causes with court fights.
At a Jan. 18 news briefing sponsored by Ethnic Media Services (EMS), experts said the battle over students' rights starts in K-12 schools, including whether children can be protected from discriminatory bullying.
AJ Link, policy analyst for the Autistic Self Advocacy Network, said his organization is pressing for legislation to end corporal punishment in schools.
"Any time we are physically restraining a child is wrong," Link said. "I hope we start viewing children as children again, instead of threats to be afraid of."
Liz King, senior program director at the The Leadership Conference Education Fund, said school resource officers that are provided by local law enforcement agencies can "traumatize" children when used to restrain them. This is more likely to happen to Black children and children with disabilities.
"We know there are too many examples of too many children behaving the way children do and feeling big feelings the way children do … and find themselves gripped against the wall or with a big adult sitting on them," King said. "We are asking for the federal government to intervene and say, this is the wrong way to treat any child."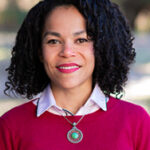 Since 2021, 42 states have proposed or passed policies endorsing classroom censorship. Morgan Craven, a national policy director at the Intercultural Development Research Association, said battles over critical race theory, which isn't taught in K-12 schools, was always about control "over our collective history and narratives over how we talk about discrimination, bias and race itself."
Craven said the association expects the Republican-led House of Representatives to hold hearings targeting promotion of diversity and inclusion in schools. Teachers are already reporting confusion over what they can teach, or how to handle discrimination. This prevents schools from becoming "culturally sustaining schools," which Craven defines as "places where every student feels welcome and no one is asked to check parts of their identity at the door."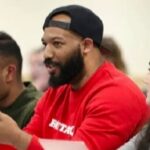 Multiple lawsuits have been filed against school districts which work to create so-called safe spaces.
The Center for American Liberty has filed several lawsuits involving the gender transitioning of children, including two against California school districts. One of those lawsuits is Regino v. Staley, filed Jan. 6 against Chico Unified School District, which it claims coaxed a child into a transition. The Center attempted to find school closures during the pandemic unconstitutional in its Brach v. Newsom lawsuit.
(CUSD Superintendent Kelly Staley, in response to the lawsuit claim that the district acted without consulting the parents, said: "Whenever possible and as permitted by law we seek to ensure that the student has full support of their family," according to a report by Action News Now.)
At the EMS briefing, King didn't comment directly on the lawsuit. But she said this: "The attacks on the rights of transgender children and their families, including criminalizing the affirming healthcare that parents seek for their children, make schools and communities less safe for all children. We are committed to ensuring that schools are welcoming to all children and their families."
Higher education
The Supreme Court will also consider if public colleges like Harvard, which use federal funds, can consider the race of students applying for admission.
Michaele Turnage Young, senior counsel at the NAACP's Legal Defense Fund, said the Court will weigh the affirmative action precedent set in 1978.
"Outlawing race-conscious admissions could lead to a scenario that divides applicants into two categories -– those whose most salient experiences are inextricably intertwined with race and everyone else. Applicants for whom race is salient will be disadvantaged under such a regime," Turnage Young said.
"My hope is the Supreme Court will show up for equal opportunity and the constitution," King said. "I hope … we will see every child and family has the opportunity to be treated with respect and dignity, as we recognize and understand that a diverse education benefits all children."
Craven spoke in a more general sense.
"I hope we can stop (the) inappropriate politicization of education, because it's interfering with the safe, supportive learning environments that we want," Craven said.
Natalie Hanson is a contributor to ChicoSol.