by Natalie Hanson
posted Oct. 31
Schools across California see increasing rates of bullying, hate speech and discrimination, placing children from marginalized communities at risk. (See story on new NorCal Anti-Racism Coalition here.)
In an Oct. 27 Ethnic Media Services panel, several experts and California students said that many children face a "culture of hate" in schools where bullying can be inescapable. They pointed to social media's role, as bullies can use these platforms to anonymously target and harass peers, perpetuating harmful, false stereotypes about others.
Award-winning journalist Dashka Slater — who has written for The New York Times Magazine, Newsweek, Salon, and Mother Jones — said that three in four Americans aged 15-25 have seen extremist content online, half of it focusing on race or ethnicity. About 1.3 million students have been bullied on the basis of their identity through the 2019 school year, with half being targeted because of their race.
Slater said she thinks children are being "radicalized" online through exposure to extremist and racist content, and schools can help them identify and avoid that content.
Becky Monroe, a deputy director at the California Civil Rights Department, emphasized that some forms of bullying are acts of hate from a civil rights perspective, which can cause both mental and physical harm and should be considered "matters of life or death." She quoted Equality California's recent statement that in the last several months, school board meetings have become "arenas for anti-LGBTQ propaganda" which are then reflected in local schools.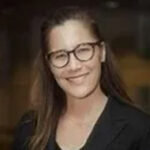 "Schools have a legal obligation to ensure that students are not denied opportunities, treated differently, discriminated against or harassed because of their race, color, national origin, gender, gender identity, sexual orientation, religion or disability," Monroe said. "We know there is an increase in the potential for acts of hate targeting our marginalized communities, and this will be reflected in our schools."
Connie Alexander-Boaitey, president of Santa Barbara's National Association for the Advancement of Colored People chapter, said her area's unified school district now has an oversight committee to identify bias and anti-Black attitudes. She said the district identified hate-motivated physical assaults of Black and Latino students, and said it reflects "the erasure of Black people in California."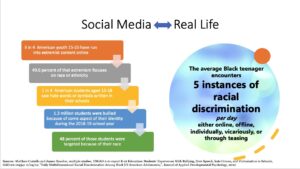 "One group has said, this group needs to not be here so we can be more approximate to what is White — and that is really what is happening in our schools," she said.
Mina Fedor, an Oakland high school student, said there has also been a rise in assaults and xenophobia against Asian American and Pacific Islanders at her school, including toward her and her brother. She spoke at a 2020 assembly at her middle school about it and founded APPI Youth Rising, with the mission to advocate for Asian-American students against discrimination. She said that students not only experience hate from other students, but from their peers who are also Asian-American.
"The hate in 'liberal' areas is still very real and intense, especially in the school system," Fedor said.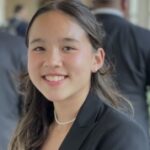 Anahí Santos, youth wellness coordinator at One Community Action, also said she has seen students bullied by others within their own communities, including Oaxacan and indigenous youth.
She thinks a vicious cycle of bullied children turning on their peers often happens because, "It's easier being the bully than it is being bullied. The closer you are to whiteness, the safer you are."
Working with school districts to strengthen protections against discrimination and education to promote awareness of hate speech and celebration of diversity is key, the speakers said. Fedor said some Bay Area schools promote days of education around Asian-American history, and teachers help uplift that education in their classrooms.
Alexander-Boaitey said that her county has seen significant pushback to ethnic studies education, with parents trying to remove children from classes with diverse perspectives on history.
"We need to start this at TK [transitional kindergarten]. We're way too late by the time we get to high school to begin to do any of this," she said.
Monroe agreed that school districts should take charge of following state law to promote ethnic studies and improve systems in place to prevent discrimination.
"We cannot address hate if we are not able to honestly reckon with our ongoing legacy of racism in this country, and we will not do so if we are not raising a generation of people who actually understand what the truth looks like," Monroe said.
"In situations around hate acts, we can help individuals or the community organizations they go to navigate the system through which students can file complaints about discrimination. We can also help them get access to mental health services and support."
Any victim of or witness to a hate incident or crime in California can report it and receive support online, or by calling 211 or 833-8-NO-HATE; (833) 866-4283. Hours are between Monday-Friday from 9 a.m.-6 pm, and the line will also record voicemail.
Natalie Hanson is a contributing writer to ChicoSol.