by Leslie Layton
This is the second story in our "Tracking Hate" series. Our first story, "CSUC student newspaper sparks hate speech debate," was posted June 8.
When a Chico State staff member posted her "You Matter" flier on a wall in the Meriam Library stairwell after the Nov. 8, 2016, presidential election, she believed it would convey an uplifting message.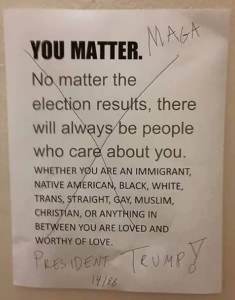 Instead, it was defaced, and the defaced flier circulated on Facebook, to be shared and commented on dozens of times by alarmed staff and other members of the campus community.
The original message said: "No matter the election results, there will always be people who care about you. Whether you are an immigrant, Native American, black, white, trans, straight, gay, Muslim, Christian, or anything in between, you are loved and worthy of love."
The message was crossed out. "MAGA" – which now stands for "Make America Great Again" – was written at the top. "President Trump!" was written on the bottom, and below that, "14/88," a white supremacist code.
And so a cultural battle already underway intensified at Chico State and elsewhere. On Nov. 14, Daran Goodsell, a university staff member, posted a photo of the flier on her Facebook page with the message, "Pretty scary times we're going into."
Goodsell says that 23 of her friends shared the post, and somehow it made its way to the Southern Poverty Law Center, and was eventually reported as a "bias incident" in the ProPublica "Documenting Hate" national database.
ProPublica, a nonprofit national news organization, is leading a coalition of media and civil rights organizations in the establishment of a national database to track hate crimes and what it calls "lower-level incidents of harassment and intimidation," or "bias incidents." ChicoSol is a member of New America Media's "Tracking Hate" ethnic news network that is partnering with ProPublica.
The flier defacement at Chico State marked the beginning of a tenser political climate on campus that community members noticed immediately after the election of President Donald Trump.
"There was a pretty significant jump in crisis appointments" — Juni Banerjee-Stevens
"People have felt more empowered to be mean, cruel, to say things that they might not have said in the past," said Chela Mendoza Patterson, director of Early Outreach and Support Programs at Chico State.
Mendoza Patterson said she works with Latino students who told her that in the days following the election, neighbors knocked on their doors and told them to plan on leaving the country soon. "Fall was devastating for a lot of students," Mendoza Patterson said. "I think in general our students are more anxious, a little more defeated."
One of the most serious incidents that is believed to have been racially motivated was reported to the university's Cross-Cultural Leadership Center (CCLC). An African-American student said she was on a bike path a couple of days after the election when someone began hurling rocks at her. She was hit by one of the rocks in an incident that was witnessed by a police officer, said Krystle Tonga, assistant program coordinator at CCLC.
Tonga said the student declined to file a police report but was "pretty upset about it."
Many students of color have had negative experiences with law enforcement prior to coming to Chico State, Tonga said, and persuading them to cooperate with police can be difficult.
University staff members and professors said many Latino students had a tough year as they worried about their own legal status or the status of family members. Professor Lindsay Briggs said she had students miss class because they had to make trips to detention centers after relatives were picked up in immigration raids.
Elizabeth Alaniz, a staff member who is adviser to the group, Leaders Educating for the Advancement of Dreamers (LEAD), said her position as adviser to students from immigrant families has become more demanding because of this administration's harsher immigration enforcement activities. "The students are just more vulnerable," Alaniz said. "I'm always worried about their safety."
The tension on campus was reflected in the increased number of requests for crisis appointments and even hospitalizations at the Chico State Counseling Center.
"There was a pretty significant jump in crisis appointments, and yes, we are seeing more students coming in who are presenting signs of crisis and thoughts of dying," said Juni Banerjee-Stevens, the clinical director.
She said there's no way to link the increased demand for services directly to the election, and some of the increase is due to "how we define crisis."
But she said counselors are "hearing more stories from undocumented students or students who have undocumented family members" about increased anxiety. The counseling center also heard more students discussing fears for their safety or fear of hate incidents.
Banerjee-Stevens said there was a 31 percent increase in request for crisis appointments during the past academic year compared to the previous. The need for hospitalizations increased from five students to 12 in the 2016-17 academic year.
Many campus community members poured out their frustrations and fears in a couple of emotionally-charged meetings following the election, and students who use the CCLC set to work developing strategies for supporting each other and working with allied community groups when bias incidents occur or cultural conflict emerges. A critical incident response team is also being formed, said Charles Carter, program director.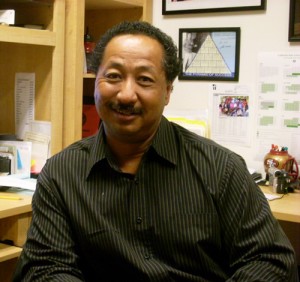 But Carter pointed out that bigotry isn't new or simply a result of a single election. In 2009, for example, a group of black students was waiting at a Chico bus stop when passengers in a vehicle yelled "Go pick cotton" and threw bananas at them.
Carter said racism in the Chico community is magnified by the demographics. "In cities you have critical mass," he said. "Our students get caught isolated all the time."
According to the CSUC website, about 2 percent of the student body identified as African-American or black in 2014, and about 26 percent as Hispanic. About 49 percent of students identified as white.
"Documenting the ubiquity"
Journalist A.C. Thompson explained the importance of reporting incidents of bigotry and hate to the national database regardless of whether they are verbal or physical.
"The vast bulk of what happens is people behaving badly to one another, but not necessarily breaking criminal law," said Thompson, a reporter for ProPublica, during an interview that will be aired on community radio station KZFR today (Friday, June 9) at 6 p.m.
Thompson said that as he watched the presidential campaign unfold over the year prior to the November election, he found himself "watching signs that there was a reinvigorated racist right."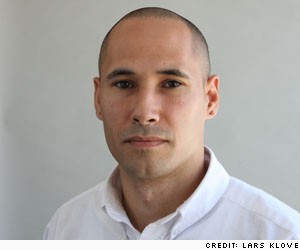 "There was more activity from white supremacists and the supposed white-nationalist sector than we had seen in years," he said.
Late in the campaign, and in the days immediately following the election, Thompson said there were many reports of crime and bias that often seemed to be "connected to themes that were big during the election."
"We're bearing witness to a moment in history when this sort of bigotry absolutely seems to be on the rise; it seems to have become ubiquitous, and part of this is documenting the ubiquity, the sense that we're becoming inured to that kind of bias and bigotry and hatred," Thompson said.
Thompson and two other ProPublica staff members designed the database to include both hate crimes and bias incidents and to document trends as they occur.
The database already has a listing of 2,500 incidents, and journalists who are partners in the project are working to verify reports, find patterns and report on trends. The contact information for the individual who makes the report becomes available to only one journalist, and the reporting individual can then agree to be interviewed or ask for confidentiality.
Tune in to "The Chico Vibe" at about 6:15 p.m. June 9 to hear more of award-winning journalist A.C. Thompson's interview.
If you've been a victim or a witness to a hate crime or bias incident, tell us your story here and submit your report to the database.
Leslie Layton wrote this story with support from New America Media's Tracking Hate fellowship program. Read part 1 in this series here. Layton is editor of ChicoSol.