by George Gold
guest commentary posted June 14
There's an epidemic in America that came, not from a laboratory test tube and not from some animal-to-human transmission, but that was created here, by us.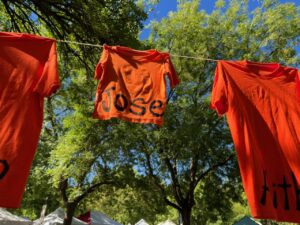 Guns are everywhere and they're being used to kill people. They're killing us in schools, supermarkets, even cemeteries. So is this the best we can do? The level of anger that seemingly is coming from so many parts of our society is frightening. But we have to start somewhere.
In an era of disinformation, any lie can find traction in the circles of the very people who are already angry about the unfairness of life. They then take their frustrations out on the rest of us with their guns. Life isn't fair, but perhaps we can work to make it … umm … more fair.
Several decades of surveys consistently report that about 60 percent of the U.S. population wants some sort of gun control. The only question is whether the American government has the guts to act. Do we really want to forever worry about surviving a trip to the movies, to the supermarket, to school?
Because that's where we are right now, in this epidemic.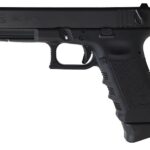 Over the last several years we have seen pandemics pose threats in a way that shocked us: AIDS. Ebola. Covid. The world responded. We responded. In the United States, more than a million people have died from Covid. But as a society, we took measures to combat these devastating diseases.
Now we need to vaccinate in a different way. There are solutions with proven, positive results that countries like Sweden and New Zealand have found. Anything else is just talk talk talk, blah blah blah, people just trying to weasel out of talking truth to power.
Gun control solutions are really pretty easy. Here are some:
1. Ban all assault weapons, including rapid fire pistols.
2. Require that all existing assault/automatic and semi-automatic weapons be turned in and destroyed via a buyback program.
3. Prohibit any and all purchases of any sort of gun for anyone under the age of 25.
4. Require that any and all gun purchases be subject to a 30-day waiting period during which time a background and security check is conducted.
5. Establish a national database (to date these are local) so that any kind of gun purchase is subject to a legitimate and thorough background check. A national database could be set up in 30 days, thereby establishing one national standard to replace thousands of local standards.
Unless we take these kinds of steps, nothing will change, except more killing.
George Gold is a computer systems engineer, a webmaster and a world traveler who is active in local police reform efforts.