by Ariana Powell
posted Jan. 4
It's been two years since the start of Professor David Stachura and Chico State's spiral into a deep hole. Stachura's alleged decision to engage in a "consensual" relationship with one of his students started it all. Following that, Chico State decided to keep the investigation, and later reports of violent threats, from its faculty, staff and student population.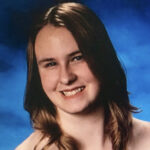 Even though I am not a part of the biology department at Chico State, there are multiple aspects surrounding the handling of the Stachura situation that raised red flags for me -– both as a Chico State student and a woman.
When I first became aware of the situation, I was surprised by the school's secrecy. In a society where the #MeToo movement is well known, and there is growing awareness surrounding sexual harassment, I would have thought that the school would be far more transparent regarding the "consensual" relationship that Stachura is alleged to have had.
Let's consider that the idea of a consensual relationship involving an authority figure -– in this case a professor -– may not be consensual at all. The EdSource article cites the investigation's settlement papers, which say, "Executive Order 1096 explicitly forbids Consensual Relationships between members of the campus community, namely faculty and students, due to the actual and potential power imbalance between them."
Consensuality is a term that is hard to define; the university defines it as "a sexual or romantic relationship between two persons who voluntarily enter into such a relationship." However, the idea of a power imbalance could usurp the voluntary aspect of the definition. A professor holds significant power over a student, so the line between consensual and harassment is extraordinarily blurred.
Before University President Gayle Hutchinson's original response to the EdSource article was released, part of me was hoping that maybe there were some missing pieces in the Stachura investigation that were not yet known. I hoped that the university I trusted to protect myself and my peers would have some sort of explanation. Unfortunately, it didn't. Hutchinson pointed out that some aspects were omitted in the article, but she revealed nothing that helped her case.
Hutchinson, in her initial response after the release of the EdSource article, said that the reason behind the confidentiality of the investigation, and why the incident was not included in his personnel file, was due to Title IX restrictions that ensures that "…employees receive the unbiased process to which they are legally entitled." Title IX also "helps protect the privacy and rights of employees and students who file complaints, serve as witnesses, or seek services and other support from the University in these matters."
Even after Stachura allegedly voiced threats involving colleagues, and allegedly bought hollow point bullets on the same day that he lost his appeal, he seemed to receive more protection from the university than those that he may have threatened.
My surprise over the school's response to the Title IX investigation quickly turned to anger. I just didn't understand why the school decided to keep quiet about the Stachura investigation. EdSource stated that, due to his research, Stachura brought over $1 million to the school. As with every aspect of our society, money rules every decision.
The school that I trusted seemed to put greed above its faculty and its students, who are the reason the university even exists. Chico State prides itself on educating its students on inclusion and having a diverse community, but these recent actions and responses prove the opposite.
Hutchinson, after the open forum the school provided students and staff, released another statement detailing the terms of Stachura's suspension, which seem to be far harsher than his 2020 suspension. Which is curious because, in her initial response, Hutchinson said, "The employee featured in the article [Stachura] never would have been allowed to return to campus if the University believed he posed a danger to our campus community."
In the later statement, Hutchinson said "…you have my guarantee that he [Stachura] will not teach classes at Chico State in the spring."
Hutchinson's "guarantee" may not be worth much since she has endangered her faculty and made the student population feel uncomfortable and unsafe. Almost 900 people attended the forum, during which students and faculty expressed their worries regarding taking a class with Stachura in the future.
In a more recent response from Hutchinson, sent to the student body on Dec. 20, she said, "As we move ahead to effectively change policy and culture to better support victims of abuse, we must rebuild trust -— and a first step is transparency about the process and proposed changes."
Chico State's actions -— especially Hutchinson's -— surrounding this situation proves that students cannot trust the school that takes their tuition. It will take more than an authorization for an independent review of "the University's handling of the Professor David Stachura personnel matter and threat to campus."
Hutchinson has also stated that the university's responses to Title IX violations, suspected threats and disciplinary procedures and practices will be under closer examination. She has even invited students to chime in on the conversation.
However, vague promises, an hour and a half virtual forum and a reminder that WellCat counseling services exist are like a Band-Aid on a bullet hole. It can only get worse from here. I believe that the trust Hutchinson wants to rebuild may be hard won. It has been proved that the university cannot be trusted to handle sexual and violence-related matters, especially if it faces the possible loss of funding and bad press.
So, why would I trust the administration to manage the smaller details of running the school? As Hutchinson plans to retire at the end of the spring semester, she is leaving a large mess for her successor. I feel sorry for the person who will inherit the downfall of Hutchinson's weakness.
I also wonder, if the university has been hiding this investigation, what else it could be hiding.
The university has been trying to make up for its mistakes. Hutchinson has said that she supports and is encouraging the current CSU Title IX and Discrimination, Harassment and Retaliation policies and practices assessment. However, these steps seem to be a last-ditch reaction and effort.
Ariana Powell is a third-year journalism and media arts student at Chico State, and writes for local news organizations.
This column was corrected on Jan. 5 to omit an erroneous statement that the university "issued a notice of investigation outcome" in the case of another faculty member who was found to be in violation of policy because of a consensual relationship with a student. The university says no such notice was released.