by Natalie Hanson
posted Sept. 1
The scramble is on to ensure that millions, if they still qualify, do not get disenrolled this year from their state medical insurance.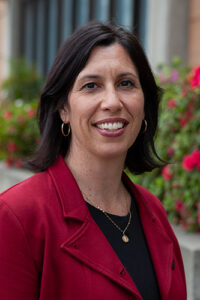 In California, one out of every three residents is insured by Medi-Cal, the state's Medicaid program for low-income adults and families. That means that one-third of all Californians, or more than 15 million, will have their eligibility redetermined, according to California officials. Almost 90,000 Butte County residents qualified for Medi-Cal as of June of this year.
California has been able to "completely eliminate assets as a Medi-Cal eligibility criteria," the Department of Health Care Services (DHCS) told ChicoSol today; that change takes "full effect" on Jan. 1, 2024.
Many recipients have gone about three years since having to renew their Medi-Cal benefits because redeterminations were suspended during the pandemic. Reconsiderations are now underway on a rolling basis during a 12-month period.
Chico's Forest Harlan, president of the nonprofit Butte County Health Care Coalition, is concerned about who will contact recipients, as well as access to general practice providers. Two private enterprises servicing Medi-Cal enrollees -– California Health and Wellness and Anthem Blue Cross -– may not have the capacity and incentive, as for-profit companies, to locate people across 18 counties, he said.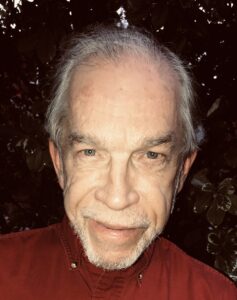 Michelle Baass, director of DHCS, speaking to an ethnic media conference earlier this week in Sacramento, said Medi-Cal recipients should be watching for a "yellow packet" in the mail and complete and return renewal paperwork.
Yingjia Huang, assistant deputy director at DHCS, said at a news briefing that the state is doing its best to prevent Californians from being dropped from their health plans. Recipients have through Sept. 30 to return a packet to their county for Medi-Cal reinstatement for coverage that begins the following month.
Jessica Altman, CEO of Covered California, a state-run health insurance marketplace, said the state is well-positioned to help people keep their medical coverage. California will soon roll out a program to entirely eliminate deductibles for any enrollee under 250% of the federal poverty level.
"Most Californians who lose Medi-Cal coverage, but qualify for Covered California, will be able to get coverage at either no, or low-cost each month," Altman said at the Ethnic Media Services briefing. "Right now, nearly 90% of Covered California's over 1.6 million enrollees receive financial help and 2/3 of our enrollees are eligible to pay $10 or less per month for their health insurance. The goal is to keep anyone still eligible for Medi-Cal on Medi-Cal."
Baass also pointed out this week that Medi-Cal will soon be extended to undocumented immigrants living in California. "We want individuals enrolled in Medi-Cal from the beginning, not just when it's catastrophic," she said.
State representatives note that it won't be on their staff to contact people about changes in Medi-Cal eligibility -– that task will fall to locally-based organizations. Community-based organizations are better positioned to handle on-the-ground contact with residents, Altman said.
Rosario Arreola Pro, chief operating officer of the California Rural Indian Health Board, Inc., said the goal to equitably handle Medi-Cal redetermination touches indigenous people. Between 30% to 60% of people served by Native clinics are Medi-Cal enrollees. She said the state has done a good job working closely with Native partners and clinics to ensure that people keep their access.
The state has pointed out that it is ready to use federal dollars to help counties with their efforts. County health enrollment navigators are being hired throughout the state to contact and help members with their packets, Huang said.
Seciah Aquino, executive director of the Latino Coalition for a Healthy California, said that communication with people is key. Her organization is one of those working to reach people in person or by email or text messages in their first language.
She said 40% of Medi-Cal state enrollees are Latino -– and about 52% of the people who lost their benefits so far this year were Latinos. Ensuring that members stay enrolled is key to ensuring the security of communities -– in part due to the damage that remains from well-documented disparate effects of COVID-19 on Latino Californians.
"For Latinos and other communities of color, we are still recovering from a devastating pandemic," Aquino said.
The state's dashboard shows that most newly-enrolled Medi-Cal recipients in this county speak English, but a few speak Spanish, Mandarin or Tagalog. The state's DHCS website provides Medi-Cal helpline assistance in both English and Spanish.
Community health organizations warn that providers must act quickly together to prevent millions of people losing access to critical health care.
Providers in short supply
In Butte County, as in some other rural areas, the go-to for Medi-Cal enrollees is the regionally-based affordable health providers, such as Ampla Health. However, since the Camp Fire and the loss of Paradise's Feather River Medical Center, there are increasingly fewer health care providers in the county for those on managed care plans -– which is becoming the case in much of rural California.
Harlan believes the lack of general care providers is creating a growing problem, particularly for Medi-Cal recipients. "In general, accessing primary care is becoming increasingly difficult across the board as many mid-level providers are quitting or moving away," he said.
"Before the pandemic, even kind-hearted providers had to limit the number of Medi-Cal patients they could accept because they actually lose money by treating them. Physicians grumble about reimbursement rates, but the offset is the ease of processing claims."
Harlan said the coalition does not have the capacity to handle outreach about changes to Medi-Cal; its mission is to "advocate for a single-payer statewide or a national health program that is rooted in equity and available to all for affordable costs to the consumers."
Call the Medi-Cal Helpline at (800) 541-5555 or (916) 636-1980. Llame para pedir ayuda con Medi-Cal a (800) 541-5555 o (916) 636-1980.
Natalie Hanson is a contributing writer to ChicoSol. ChicoSol Editor Leslie Layton contributed reporting to this story.