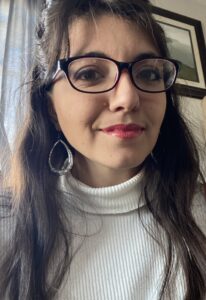 by Natalie Hanson
commentary posted March 14
For those of us who have lost a parent to illness, or conspiracy theories, the pain of witnessing a massive campaign to debunk medical science runs deep.
When COVID-19 hit and began devastating millions of lives, misinformation about the virus -– whether to profit, politicize or divide -– also hit. I felt alone, recognizing telltale signs of the same messaging that tore my family apart.
I have learned how to speak publicly about my mother, and missing her. But I have never spoken publicly about why my mother died. She died of colon cancer, after about four years of suffering. What most do not know is that my parents refused to seek professional medical care, or to find out the exact cause of her mysterious illness. They had already spent years immersed in the conspiracy theory and anti-vax side of the Internet. read more