By Dave Waddell
A group of citizens that has produced an ambitious "vision" for Chico police reform first came together last year after the officer-involved-shooting deaths of Desmond Phillips and Tyler Rushing.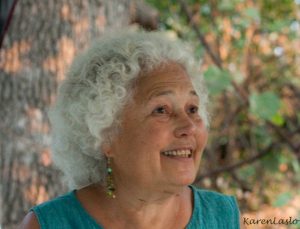 "We were like magnets," said Margaret Swick, a member of a group calling itself Concerned Citizens for Justice. "We were just pulled together. We were just concerned about the police shootings."
On Monday (June 18) from 6 to 8:30 p.m., Concerned Citizens for Justice will give a community airing to its six-point program for "improving the climate of respect between law enforcement and the community." One reform the group describes as "essential" is establishing "an independent, impartial citizen board with authority to review all police files." The public meeting will be held at the Chico branch of the Butte County Library, 1108 Sherman Ave.
"We've been working together for a year with our heads down trying to distill what change we want to see," Swick said.
Group members did "considerable" research, she said, including reading reports of the Task Force on 21st Century Policing.
"What we did … is happening everywhere; this is a movement," Swick said. "We've let our police departments become too isolated, and we've let them operate without transparency."
The shooting deaths of Phillips and Rushing in 2017 were galvanizing events, Swick said.
Phillips, a 25-year-old black man in mental crisis, was shot 11 times on March 17 in his West Fourth Avenue living room by officers Alex Fliehr and Jeremy Gagnebin shortly after his family called for medical aid.
Rushing, who had been behaving bizarrely, died after being shot July 23 by a security guard and former Chico police Sgt. Scott Ruppel at a downtown Chico business. Ruppel later left Chico PD after an alleged on-duty choking incident for which he is being prosecuted by Butte County District Attorney Mike Ramsey.
Both the Phillips and Rushing families have sued the city of Chico, and Ramsey's exonerations of the Fliehr, Gagnebin and Ruppel are under formal review by the office of state Attorney General Xavier Becerra.
Swick said a commonality of most law enforcement shooting deaths in Chico and throughout Butte County is vulnerable people is crisis.
"They've been people in mental health crisis for the most part," she said. "We believe our police want better ways to manage that."
Concerned Citizens for Justice's six-point agenda includes:
–De-escalation must become normal practice.
–Training in behavioral health crisis intervention and avoidance of implicit bias is essential.
–Expanding community-oriented policing.
–Demilitarizing of local police.
–Support and care for officers.
–Citizen oversight of law enforcement.
The last on the list could take many forms, said Emily Alma, a member of Concerned Citizens for Justice and longtime critic of the culture of the Chico Police Department.
"One of the things we want is independence from law enforcement" in creating a citizen review board in Chico, said Alma, while acknowledging that "it's hard to get authority."
"Deciding what exactly is right for Chico is a big task," she said.
Alma mentioned one model in Fort Collins, Colo., in which she said a group of citizens appointed by the city council reviews complaints but only after police have completed their review.
"It's way under what we need," Alma said. "It's better than what we have, but not much."
Alma said Chico Police Chief Mike O'Brien and DA Ramsey have been invited to attend Monday's meeting. Concerned Citizens for Justice met with O'Brien once formally. Asked about O'Brien's response at that meeting, Vince Haynie, another committee member, replied: "He was listening."
"We're really a committee that's respectful of dialogue, and we're not anti-police," Alma said. "(But) if they refuse to work with us we'll continue to work."
Dave Waddell is news director for ChicoSol.