by Floritzel Salvador
Andrés Manuel López Obrador (AMLO) has officially won the presidency with 53.5 percent of the national vote. This is a new and hopeful beginning for Mexico, and AMLO is a beacon of hope for someone like me.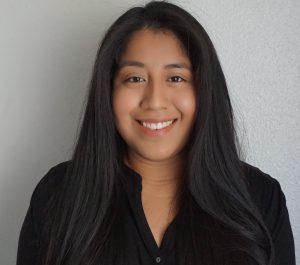 Mexico is a country that has been plagued with brutal murders, disappearances and extremely low wages, and these conditions have forced many Mexican citizens to flee and cross the U.S. border.
I am currently in my home state of Oaxaca, Mexico, a beautiful state that is rich in culture and tourism. Yet, it continues to be one of the poorest states in all of Mexico. In Oaxaca, teachers who have been killed and brutally tortured have made international news, indigenous communities that should be valued and cared for have been forgotten.
On his 2012 presidential campaign, AMLO made his way through the northern Sierra to visit indigenous communities, reaching out to residents and hearing them out. During this presidential campaign, he went to Guelatao de Juárez and heard the testimonies of students and parents from the Isthmus of Tehuantepec who are still struggling to build homes and schools after last September's earthquake.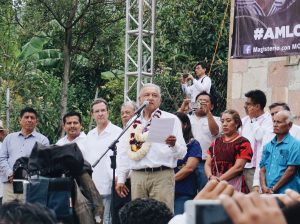 I am a Mexican-American who has Zapotec roots, and I've seen first-hand the government corruption that has made its way to small villages in the northern sierra of Oaxaca. I am a Mexican-American who has heard teachers' testimonies of brutal torture committed by federal police. I am also a Mexican-American who sometimes wishes her parents hadn't made that difficult passage across the Rio Grande because they had to, a Mexican-American who wishes her parents had the same opportunities that I have been fortunate to have in the United States.
In his victory speech, AMLO said, "Whoever wants to emigrate should do it for pleasure and not out of necessity." That line resonated with me. I immediately heard my mother's voice in my head saying, "Crucé la frontera por necesidad, no tuve otra opción." ("I crossed the border because I had to, I had no other option.")
My mother had dreams of becoming a nurse or a politician. My father had dreams of becoming a famous musician. None of those dreams were ever fulfilled. And, it's hard to say if they'd have ever been fulfilled if they had stayed in Mexico.
AMLO's campaign was about everything I want Mexico to be: A safe place to live in, a place where reporters don't get killed after simply doing their job, a place where students don't go missing or are dissolved in acid, a place where people can make a living wage, where opportunity exists, where people can fulfill dreams like those my parents had.
AMLO's win means so much to me, and I'm sure it means so much more to Mexican citizens who have been waiting for a president like him. I believe that AMLO will help guide Mexico into becoming the country that no citizen will need to leave, a country that my parents would have never left.
Floritzel Salvador, a 2018 graduate of Chico State, lives in Oaxaca City, Mexico. She graduated CSUC with majors in Spanish, Latin American Studies and journalism. She now works remotely as a writer and social media coordinator for "A Keene Sense of Style."