by Dave Waddell
Myra Micalizio didn't live to achieve the baptism she so desired.
Instead, the unarmed Micalizio was killed with stunning swiftness in a barrage of bullets from two Butte County sheriff's deputies responding to what started as a trespassing complaint last April 26 in Palermo. In her 56th year of a life that had no history of violence, Micalizio was accused of trying to back her vehicle into a deputy she had encountered only seconds earlier.
A mere 15 to 20 seconds elapsed from the moment deputies confronted the apparently delusional Micalizio to when they fired their pistols at her. According to a Sheriff's Department statement issued the day after the killing, Micalizio, after being yelled at by deputy Lair "to stop and show her hands," got in her car and backed it toward him "at a high rate of speed."
Barker and Lair together fired their weapons a total of 13 times, with multiple bullets hitting Micalizio.
Micalizio's three children have sued Butte County, claiming the deputies responded with lethal force "to the types of irrational and non-compliant behavior which is typically exhibited by mentally ill persons in their interactions with law enforcement."
The family's complaint, filed in July in the U.S. Eastern District Court in Sacramento, says Barker and Lair "fired their weapons with such reckless abandon that a stray bullet" went through an occupied mobile home's bedroom.
Neither deputy's body camera was turned on prior to or during the killing, which, according to the suit, was in violation of Sheriff's Department policy. Sheriff Kory Honea has said that "it would not have been inappropriate" for the deputies to have turned on their cameras.
As is often his practice, District Attorney Mike Ramsey weighed in from the scene the evening of the shooting, giving to television reporters the deputies' version of the "attack."
The Ramsey-led inquiry into Micalizio's death, in its 10th month, has taken an unusually long time compared with his reports on previous officer-involved shootings. He declined to say what was taking so long. In contrast, his investigation into the Chico police killing in 2017 of Desmond Phillips, a 25-year-old black man in mental crisis who was shot 11 times in his own living room, was over in less than one month.
There have been more than 30 law enforcement officer killings in Butte County since 1996, including five separate fatal shootings involving Butte County sheriff's deputies within the past 18 months. In the latest incident, Jan. 28, nine deputies shot an armed and wanted suspect, Richard Moulton. Sheriff Honea has not yet identified those deputies.
Prior to Micalizio's death, "I had no idea of the history of civilians being killed in Butte County," her daughter, Hali McKelvie, told ChicoSol. "They come to kill, and they keep killing. … It's target practice out there."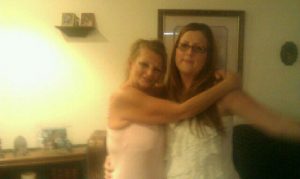 Ramsey has kept a tight lid on information about her mom's killing, but what McKelvie described as a long and torturous wait for some official answers is expected to end this afternoon, as Ramsey announced early today a 12:30 p.m. news conference on the case.
"They have no idea the mental toll it's taken, not knowing," McKelvie said. "The only person who has answers is Ramsey."
Besides the staggering suddenness of the Micalizio killing, her death was unusual for other reasons, including the fact that when law enforcement kills, it's usually males who die. Also out of the ordinary, for public safety reasons, is for law enforcement officers to shoot a person driving a car. (Breanne Sharpe, another Butte County exception to these two normalcies, died from Chico police bullets while fleeing in a car in 2013. A wrongful death lawsuit brought against the city by Sharpe's mother, Mindy Losee, is reported to have resulted in a $950,000 settlement.)
Micalizio was a law-abiding, peaceful person with a long history of undiagnosed mental illness that at times impacted her relationships, family members say. The family's suit says Micalizio was depressed, hallucinating and delusional the day of her death. According to one report, she apparently thought she had happened upon a yard sale not far from her Palermo residence and began picking through the occupants' property in front of their mobile home.
McKelvie, who lives in Sault Ste. Marie, Mich., said in a recent telephone interview with ChicoSol that her mother had long communicated with what were called "dust friends" or "air buddies."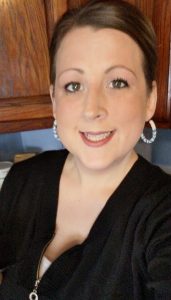 "I remember as a child she had imaginary friends," McKelvie said. "It was primarily behind closed doors. Nighttime, when everyone else was asleep."
Micalizio, while a "creative and fun" person, also battled depression. "Through much of my life, my mother slept a lot," McKelvie said.
Naivety also was a problem for Micalizio, who would fall for Internet scams, says McKelvie: "The pariahs of society sought her out."
Micalizio's focus in her last years was a Jehovah's Witness congregation in Palermo. She wanted to be baptized in that church but at her death had not yet completed the required steps, her daughter said.
"My mother became the voice of Jehovah," Micalizio said. "My mom said some silly things, but it was never with malice. She really believed everything she did was in the name of Jehovah."
While most people with strong beliefs know when to pull back, "my mother did not have that," causing, at times, both family and employment difficulties. McKelvie said her mother, a longtime card dealer, apparently was fired by an Oroville casino for pushing her religion on its gambling customers. At her death she was employed as an in-home health-care aide.
McKelvie says it's painful to think about what must have been the horrifying last moments of Micalizio's life.
"There will never be a justification for what they did to my mother," McKelvie said. "Where do you go when it's law enforcement who killed your loved one? They did not serve and protect that day."
According to the Sheriff's Department, Micalizio, just prior to being killed, "made threats to shoot the residents of the property" on which she allegedly was trespassing. That claim mystifies McKelvie somewhat, other than her mom would occasionally raise a thumb, extend a forefinger and say "pew, pew," in the vein of the Steve Martin movie "Parenthood."
McKelvie said she's heard reports that her mom asked the residents if they had change for a "trillion-dollar bill." And, as the residents were calling 9-1-1, she asked that the FBI and its former director, James Comey, also be summoned.
The Sheriff's Department's statement says its only previous contact with Micalizio was when she reported being a victim of a battery. McKelvie said she was told that her mother was struck in the head, "possibly with a bowling ball," in her backyard by two males she didn't know.
"I believe she was taken by ambulance to the hospital as a result of that incident," McKelvie said.
Micalizio had quit smoking and using caffeine in her commitment to Jehovah. McKelvie said that as far as she knows no weapons or non-prescription drugs were found on Micalizio, or in searches of her car and home.
"I've never seen my mother be violent," McKelvie said. "I've seen her very upset, stomping her feet and throwing a tantrum, but never physically violent. As far as I'm aware, my mother had no criminal history or record."
Editor's note: District Attorney Mike Ramsey ruled Feb. 11 that it would have been impossible to convince a jury that deputies Charles Lair and Mary Barker did not act in self-defense or in the defense of others, based on law, in the killing of Myra Micalizio. Ramsey closed the case without bringing any criminal charges.
Dave Waddell is a contributing editor to ChicoSol.