by Dave Waddell
Above all else, her family says, Myra Micalizio of Palermo was a gentle woman who loved the Lord. And she got along really well with her imaginary friends as well.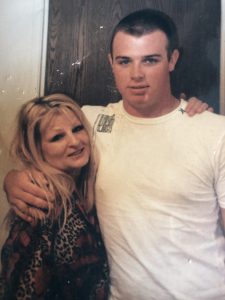 Micalizio, 56, who lived with mental health issues, was shot dead April 26 in a hail of bullets from two Butte County sheriff's deputies. On July 20, her family filed a federal civil rights complaint seeking a jury trial and unspecified damages from Butte County, sheriff's deputies Charles Lair and Mary Barker, and Sheriff Kory Honea.
"It would have been apparent to any law enforcement officer adequately trained to contact and communicate with persons suffering from mental illness that … Micalizio was experiencing mental illness, as opposed to engaging in criminal conduct," says the complaint, filed in the Sacramento Division of the U.S. District Court, Eastern District of California.
Together, deputies Lair and Barker fired a total of 13 rounds, hitting Micalizio "several" times, the complaint says.
"(Lair and Barker) fired their weapons with such reckless abandon that a stray bullet hit the occupied residence in front of which they shot … Micalizio," the complaint alleges. "The bullet entered one of the residence's bedrooms … pierced a dresser at one end and exited out the other end."
Each deputy wore a body camera, but neither turned it on "at any time during the incident," in violation of Sheriff's Department policy, according to the complaint.
The shooting is under investigation by the Butte County Officer-Involved Shooting/Critical Incident Protocol Team, headed up by District Attorney Mike Ramsey. The day of the killing, Ramsey, at the scene, told Action News Now: "It appears that the lady who was the subject of the call backed her car rapidly towards (the deputies), shots were fired, and the lady is now deceased."
In addition to the Micalizio family's litigation against Butte County, three lawsuits are currently active against the city of Chico claiming wrongful deaths in police shootings. They were filed by the families of Breanne Sharpe, Desmond Phillips and Tyler Rushing.
Micalizio's three children – Lisa Rutledge, Sean McKelvie and Hali McKelvie – and her four grandchildren all live in Michigan. Micalizio was a longtime card dealer in Reno before moving to Butte County six or seven years ago to be closer to her siblings. She dealt Black Jack for several years at an Oroville casino.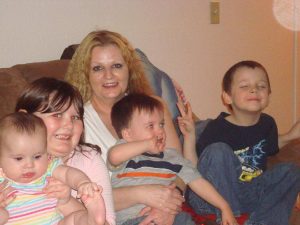 In recent years, Micalizio was a fixture at the Kingdom Hall of Jehovah's Witness in Palermo, where the manner of her death "absolutely shocked everyone," said Micalizio's sister, Brenda Widener-Abrew of Oroville.
"Her priority was God. Well, 'Jehovah' she called him," Widener-Abrew said. "She was involved in helping people get to know her Jehovah. Besides her children and her grandchildren, Jehovah was the only man in her life."
Eventually, Micalizio came to view the casino as a "house of sin" and quit working there to become an in-home health-care aide, her sister said. Despite mental issues, Micalizio had been happy and steadily employed.
Widener-Abrew said that as far as she knows Micalizio was never diagnosed with a specific mental illness.
"I thought sometimes she should be checked," Widener-Abrew said. "Her mental illness issues, they weren't mean. They centered around her 'air friends,' her imaginary friends. … When she found God, she basically turned into a much happier person."
Widener-Abrew remembers her sister telling her: "My 'air friends' make me happy."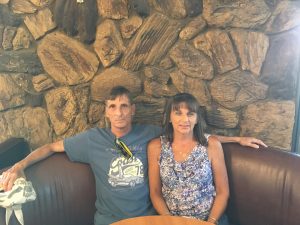 On April 26, Micalizio pulled her black Mercury Sable onto a property about a half-mile from her Palermo residence, apparently thinking that a yard sale was in progress. The complaint describes her as "delusional, depressed, and experiencing hallucinations as she conversed with her … 'air friends.'" The property owners called the Sheriff's Department to have her removed.
When the two deputies arrived, Lair immediately ordered Micalizio to put her hands in the air. Instead, Micalizio, who was unarmed, walked to her vehicle, started it up and began backing up. The officers said they felt the car posed a threat to their safety, with Lair firing seven rounds and Barker six. The entire incident happened in just 15 or 20 seconds, says the complaint.
According to a press release issued by the Sacramento law office of Mark E. Merin, which represents the Micalizio family, Butte County has yet to turn over any information about the killing to family members.
"Butte County has the highest per capita number of police killings of civilians of any county in the state," the press statement says, "and has refused to produce any interviews, investigation reports, photographs, statements of the officers, coroner's report, autopsy report, toxicology, or any other evidence gathered at the scene of the killing. Neither have they allowed an investigator hired by the family to inspect Ms. Micalizio's vehicle to determine where the bullets entered the car."
Micalizio's brother, Tommy Widener of Oroville, said the location of the bullet holes on her vehicle will be telling.
"If they're from the side (of the car)," he said, "then (the deputies had) already cleared danger. That's murder."
Dave Waddell is news director at ChicoSol.
(The last name of Deputy Mary Barker was originally misspelled and has been corrected — Ed.)