by Dave Waddell
Two years ago, the Chico Enterprise-Record's conservative editorial writers – without a shred of cited evidence – suggested in an editorial that members of the police reform group Concerned Citizens for Justice (CC4J) were involved in political disruption and vandalism.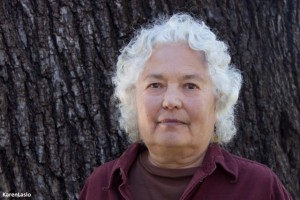 Leaders of CC4J fired back in letters that questioned the responsibility of the E-R's brand of journalism.
The E-R's portrayal of CC4J as an extremist group was as short-lived as it was baseless. In fact, today CC4J's push for Chico to pick a reformer as police chief to succeed Mike O'Brien is attracting support from numerous organizations lodged securely in Chico's mainstream.
CC4J circulated a letter to some in the community that has been signed by what Emily Alma, the group's coordinator, described as 40 prominent community groups and individuals. Included are the NAACP, National Association on Mental Illness, Work Training Center, Arc of Butte County, Disability Action Center of Chico, and the Trinity United Methodist Church.
"In this time of transformation for law enforcement all across the globe," Alma wrote in a June 18 letter to City Manager Mark Orme and the City Council, "Concerned Citizens for Justice is honored to represent the interests and priorities of a broad spectrum of the Chico community. We hope you will take this into account when considering police reform … and as you move toward selecting a new Chief."
CC4J supports de-escalation as routine police practice, expanding community-oriented policing, citizen oversight of law enforcement, and demilitarization of the police, among other reforms.
In Chico's system of government, the city manager selects the police chief, and Orme told ChicoSol this week that recruitment "remains in a holding pattern" because of the coronavirus pandemic.
"I would like to ensure all candidates are given the opportunity to interview in person," Orme said. "It is too difficult to even assemble the panels to conduct the interviews, due to social distancing requirements, and I want to have a thorough vetting of the initial candidates."
Orme indicated his pick is months rather than weeks away. The city manager said he has not even reviewed the current pool of candidates because the application period remains open. Orme said he does not know how many current employees of Chico PD have applied.
Deputy Chief Matt Madden, who O'Brien has described as his "wing man," was named by Orme earlier this month to be interim chief. Madden is believed to have applied for the permanent job and was favored for it by O'Brien.
Alma said CC4J members want to meet with Madden soon and "develop the best relationship we can," regardless whether he is made the permanent chief.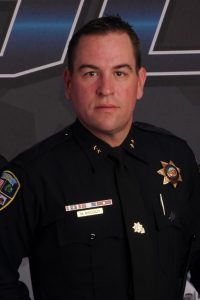 When asked whether she thought being interim chief was any sort of advantage to Madden in seeking the permanent post, Alma replied: "I certainly do."
City Councilman Scott Huber, who backs CC4J's proposals, said that "to my way of thinking, it wouldn't necessarily be an automatic that the interim chief would be moved into the permanent position."
Orme says there's no telling what might happen on an interim chief's watch. "It's a double-edged sword when you're interim," he said. "Things could go really well or really bad, so it's hard to say there's any advantage there.
"Bottom line is that this is an open recruitment and no one has any advantage over another at this point. Once the interviews commence the candidates will be evaluated and some will have an advantage based upon their professionalism, expertise, integrity, background, fit and other quality attributes."