by Natalie Hanson
posted Sept. 18
Affordable housing for low-income renters is growing increasingly available across Butte County -– even as the population of unhoused people grows.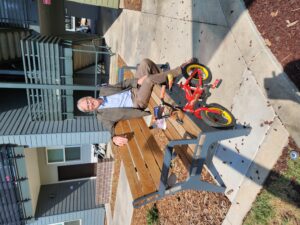 There has been progress on the housing gap as new affordable housing developments come on line, and more expensive homes free up units for those qualifying for low-income units, said Butte County Housing Authority Executive Director Ed Mayer.
However, Mayer's skeptical that the 3,056 new, affordable homes that are planned, under construction or recently opened can put more than a dent in demand in this county of about 200,000 residents.
The region's housing crisis has been exacerbated by wildfires, as well as the huge discrepancy between average incomes and rents and home prices. Two years ago, in an interview with ChicoSol, Mayer estimated that 6,000 units were needed.
That shortage has made housing one of the most explosive political issues in the Chico area as tension grows between the campaign to preserve open space in an era of climate change and drought, and the clamor for affordable housing as the homelessness crisis grows.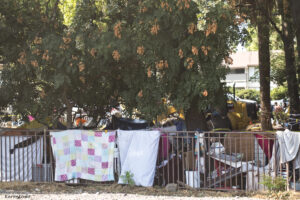 Opponents of the planned community Valley's Edge will launch a campaign today against a project that could house more than 5,500 people on what is now the southeast edge of Chico. Opposition has mounted from both those who want the open space conserved, and those who complain it doesn't provide a significant amount of housing affordable locally.
Earlier in September, the City Council approved two new affordable housing subdivisions, Cussick Apartments and Oleander Community Housing Apartments, both financed with tax-exempt bonds. Cussick met with some opposition from its North Chico neighbors, some of whom said they didn't want a three-story building located there.
The Housing Authority says it's tasked with securing "high quality affordable housing" for low and moderate-income residents of Butte and Glenn counties. It's now involved in producing more than 900 homes through partnerships with private, public and nonprofit developers.
Still, homelessness is growing, and in many cases linked to the unavailability of low-cost housing.
"Truth be told, we are fighting the headwinds of an increasingly dominant demographic of aging, under-funded baby boomers," Mayer said.
"Smother this in a systemic undersupply of housing, particularly housing suitable for extremely low-income singles -— seniors, again, and disabled -– housing that by economic necessity must be subsidized, and, in a perfect world, blanketed in whatever services are needed to first stabilize the household and help the household optimize its capacity to live independently."
Mayer also places the blame for a lack of more diverse housing on the historic choices leaders at local and state levels have made, placing priority on building single family homes over more dense, inclusive housing communities.
"Truth be told, we are fighting the headwinds of an increasingly dominant demographic of aging, under-funded baby boomers" — Mayer
"Our systemic issues are suffocated by single family home interests," he said.
Zoning codes historically were used to keep people of color out of desirable neighborhoods, and Mayer said that more recently they've been used to "keep exclusive desirable single family home neighborhoods."
With few job opportunities to close the gap between living expenses and wages, Mayer said homelessness and housing problems are growing worse.
For example, 60% of Oroville's renter households pay more than half of their income toward rent and utilities, far above the recommended 30% that should cover rent. Countywide, about 17% of residents live below the federal poverty level.
Mayer pointed out that according to the 2023 Point in Time count -— a volunteer-run annual survey which every county's Continuum of Care conducts to study regional homelessness -— many unhoused people said the cost of living versus the jobs available contributed to their homelessness.
The most recent survey identifies 1,237 individuals living without safe, adequate housing, with more than 40% between the ages of 35 and 54. Mayer said low-income elderly people who rely on fixed, low Social Security income are particularly at risk.
Stuck on waitlists
Despite the increased housing capacity, demand for both permanent and temporary housing is growing at a faster rate than the county can handle. The crisis was exacerbated by the 2018 Camp Fire that destroyed a large part of the county's affordable housing stock when Paradise burned to the ground.
Demand for affordable housing becomes startlingly clear every year when the Housing Authority opens its Section 8 waitlist. That office administers a Housing & Urban Development program that provides vouchers that help low-income people cover the cost of housing.
Every year around 3,500 applications roll in from Butte County, with many more coming from outside the county (see sidebar: "The American lottery" here.) Mayer said that during the pandemic, that number skyrocketed to 5,500 applications.
This year, the total number of applicants from Butte and elsewhere was more than 8,600, with only about one in 10 of those people able to "lease up."
Mayer said that today, "If you have a voucher in your hand, you have a 50% chance of leasing up."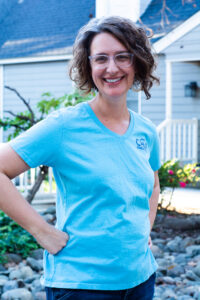 Nicole Drummond, executive director of the nonprofit Chico Housing Action Team (CHAT), said her staff has seen multiple people with vouchers struggle to get approved to rent a unit. In August, the organization received more than 30 calls from people looking for housing, and about 3,000 families, she said, are moving to transitional shelters.
A demand for temporary housing
Housing officials and housing nonprofits say the region needs more transitional housing that provides the resources that help unsheltered people look for permanent housing. People on this trajectory may get housed in Chico's pallet shelters or in one of several new projects.
In Oroville, the Esperanza Project next to Oroville Rescue Mission offers safe parking, a secure camping site and a resources center. CHAT is also opening the long-awaited Everhart Village on Cohasset Road, a transitional housing site where occupants will receive case management.
But the housing deficit persists, Mayer said.
"There's more state money flowing into homelessness," Mayer said. "But are we solving the problem? Part of it, but we always come back to this: We don't have enough housing. Even if we wanted to give someone a house today, they don't exist. Not unless you start counting second and third homes owned by the upper middle class."
CHAT is an example of a nonprofit working to convert existing properties into housing. Drummond said that last summer, many houses clients rented were sold and more upended people were added to the house-seeking population.
Renters feel instability
Working adults in Chico sometimes feel insecure about their housing status, particularly renters.
Theresa O'Connor became a local activist involved in housing issues as she began facing that insecurity herself. O'Connor found herself priced out of Oakland and moved to Chico years ago. She faces a tight job market working in the nonprofit sector locally, and now worries that the same will soon happen to her again. O'Connor said that within four years, if her expenses continue to rise, she will need a roommate or could risk becoming homeless herself.
"It feels like there's a culture of low wages in Chico," O'Connor said. "I don't know what the leaders in town expect people to do."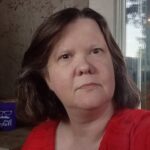 Like Mayer, she blames the problem on decades of leadership that created a shortage of affordable homes by not prioritizing higher-density housing. That puts people who cannot afford to buy in a tight spot; she said she's watched real estate companies evict people illegally in order to raise rents.
"It feels like they can evict you for a made-up reason, and it's difficult to fight if you don't know who to talk to," O'Connor said.
Policy debates intensify
Mayer said political pushback from leaders and residents who oppose state-mandated affordable housing development is "intense."
"They always want to protect open space, but will not consider development for housing for the people who really need it," Mayer said.
O'Connor would like the City to explore changes to codes that could open up more properties for housing in order not to displace many longtime residents.
"They seem completely oblivious to what's needed," she said. "They can't force developers, but they could certainly invite developers to bring new ideas."
Susan Tchudi, an organizer of Stop Valley's Edge to oppose that development, said City leaders could make policy changes to increase building infill and denser housing that would be affordable to its residents. Stop Valley's Edge will hold what it calls a "Living Cartoon" — a puppet show — to protest the project this evening at City Plaza and in front of City Council Chambers, where council members tonight will consider adopting the City's new Housing Element.
"We're not anti-growth -— we want smart growth, within the city," she said. "We don't want things to just go up without knowing what the consequences are. We have to stop sprawling out into the edges of town and eating up our open spaces."
Natalie Hanson is a contributing writer to ChicoSol.