by Leslie Layton
posted Sept. 18
When the Butte County Housing Authority opened its Section 8 waitlist for low-income housing early this year, it was flooded with 8,368 applications from this county and beyond.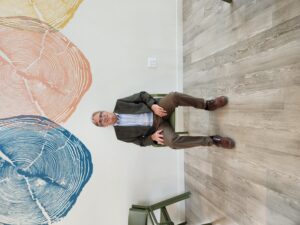 A portion of those applicants entered a lottery for a Section 8 housing voucher. Each year, only 1,500 win the lottery. And even more alarming is the fact that only about half of the lottery "winners" -– the 750 who had been selected by lottery for a voucher -– find and rent an affordable unit in Butte County in the time frame they're given.
For thousands of Butte County residents -– and in fact, for millions of Americans -– winning the lottery means, literally, landing in a housing unit they can afford, or even just landing a chance at said housing unit.
The voucher ensures that only 30 percent of the holder's income will go toward rent; the remainder of the cost of their rent will be covered by the federal government's Housing and Urban Development Department.
The enormous demand that goes unmet troubles those who work in the low-income housing sector. Forty percent of the 8,368 voucher applicants this year claimed homeslessness, said Ed Mayer, executive director of the Butte County Housing Authority. Many applicants were from outside the county.
"It reflects a nationwide housing crisis, upper case, exclamation point," Mayer told ChicoSol emphatically.
Some of the applicants didn't qualify for low-income housing, instead falling into what Mayer calls the "middle gap" -– the folks who earn too much to be considered low income, but not enough to access housing options.
Some fail to return all the required paperwork. Mayer calls the system the "voucher gauntlet," and notes that applicants tend to "self sort" so that those who are closest to local housing options and most able to work through the bureaucracy, probably with some family or other support, are most likely to succeed.
(Chico Housing Action Team co-founder Leslie Johnson told ChicoSol that CHAT sometimes helps people through the process, noting that Section 8 vouchers are "gold.")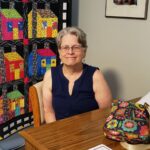 As more housing that has been funded by special congressional allocations of tax credits designed to aid disaster-affected counties opens up, Mayer is optimistic that more people will be served. The Housing Authority has 23 projects "in process," and Mayer said there are another 24 to be completed by the private and nonprofit sectors.
But the problem is still urgent, and for those on the front lines, pressing.
Cindi Weber, property manager at the affordable housing complex North Creek Crossings in north Meriam Park, said she gets calls frequently from people living in their cars and desperate for something affordable.
North Creek Crosssings opened its first completed section in June, which has filled to capacity, in some cases with people who were previously homeless, Weber said. Some 54 units will open in October, but the complex already has a waiting list of 1,200 people.
Leslie Layton is editor of ChicoSol.