by Natalie Hanson
posted Sept. 25
Chico's City Council has adopted an eight-year housing plan after finally winning approval from the state with its fourth draft of the required document.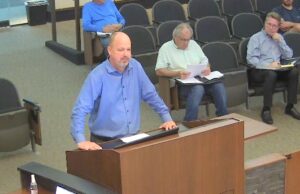 The Sept. 19 City Council unanimous vote sealed the eight-year plan, the Housing Element, that outlines the development strategy for long-term residential growth and includes an assessment of current housing stock and available funding.
The California Department of Housing and Community Development (HCD) had rejected previous drafts and required revisions to meet the state's complex requirements. The Housing Element was required to cover the period from 2022 to June 2030, ensuring that the City would comply with new legislation by developing a comprehensive strategy to promote "safe, decent and affordable housing."
How Chico revised the plan
The City said the work required to bring the housing plan up to state standards was difficult, with Community Development Director Brendan Vieg calling it one of the most challenging processes of his 19-year career in Chico.
The revised final draft increases the number of available sites for low- and very low-income housing units. It shows how the City will incentivize proposals that meet the state's fair housing laws that prohibit discrimination.
The City has committed to a Market Conditions Analysis to determine the feasibility of redeveloping city-owned parking lots for housing. Officials must also complete a feasibility study for small-unit developments. For example, it could convert vacant motels or hotels into housing.
As required, the City has also committed to support affordable housing developments in areas with the most resources -— such as transit centers or grocery stores — where up to 80% of residents are renters. The City must also fund at least one infrastructure project every four years, in June 2026 and June 2030.
The code must also now include a Reasonable Accommodation procedure so people with a disability can request a variance from zoning or building code standards that will accomodate them and does not require discretionary review. And to meet shelter capacity requirements under AB 2339, at least one zoning district permits emergency shelters for unhoused residents.
Will it make a difference?
Chico resident Julian Zener said the new Element informs the public on how dire the housing crisis has become and includes identification of adequate land for housing that exists within City limits.
"Yet, when the rubber meets the road, Chico has done a terrible job building for our needs," Zener told the Council, noting that by 2021 only one-third of the low-income homes required by the state had been built. "Hopefully, we can do substantially better in meeting the needs of all of our population than we've done in the past."
Councilmember Tom van Overbeek expressed concern about meeting higher state standards for improving affordable housing stock. (Gov. Gavin Newsom has sued more than one city over adopting non-compliant Housing Elements.)
"What penalties can the state put on the City if we're at variance for some reason?" van Overbeek asked Vieg.
Vieg said the state has made cities responsible for reaching affordable housing goals. However, he said, it's a "team effort," because the City needs state funds in order to meet those goals. The City can prove, using the Element, that it has adequate land to do so, and can in the future consider rezoning parcels to increase available land.
Councilmember Addison Winslow pointed out that cities can make policy choices that affect housing stock, such as imposing or removing requirements for minimum parking spaces that make higher-density projects infeasible.
He pointed out HCD's finding that Chico's policy that allows 22 units per acre was not dense enough to make low-income housing projects feasible.
Vieg said the Element notes that code can be amended to increase density for proposed low-income housing to allow 30 units per acre, which he called, "a carrot, not a stick" for developers.
Councilmember Deepika Tandon agreed with Vieg that some flexibility is in order.
"We need to explore opportunities for every single possible kind of housing project here, not just affordable housing," Tandon said.
Vieg said that planning is an ever-moving process as developments are born and sometimes die in the City's planning process.
Referring to the city-building video game, he added, "We're not playing a game of SimCity, where the planners are just putting things in."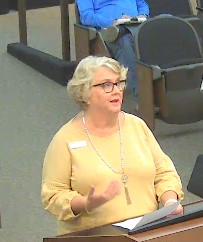 Katy Thoma, executive director of the Chico Builders Association (CBA), criticized what she said was a lack of transparency during the arduous revision process. She said the City identified 42 private properties, categorized by income level, where affordable housing could be built. But she said the property owners weren't notified.
"CBA would like to note that private land owners are not required to build affordable housing, even if it's been designated as affordable in the city's Housing Element," Thoma said.
Natalie Hanson is a contributing writer to ChicoSol.