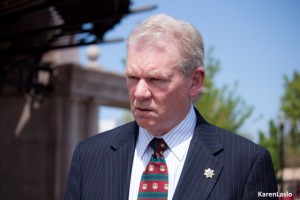 by Dave Waddell
commentary posted Dec. 17
I know Butte County has an elderly district attorney, but who knew Mike Ramsey's thinking on mental illness was so prehistoric?
I am referring to a quote from Ramsey, Butte's 35-year (!) DA, in Leslie Layton's ChicoSol story about the difficult societal problems presented by Thomas David Bona.
Bona is a serial criminal living with schizophrenia and a multitude of delusions. He thinks he's a member of the Sureños gang, which he isn't. He also seems to have violently acted out his perceived ties to "The Sopranos" television crime family. read more