by Natalie Hanson
posted April 18
A new study on COVID-19 says that parents under stress or following pandemic misinformation were more cautious about Covid treatments and vaccines for their children -– and may have ignored or directly violated COVID prevention policies, including at schools.
But it is unclear how much those behaviors may have impacted counties with lower vaccination rates and amid significant infection rates, like Butte County.
California data shows that Butte County ranks among those counties most likely to have lower numbers of vaccination against COVID -– including among school age children -– with only 52% of people eligible getting the primary vaccine series compared to the statewide average of 72%. Butte's COVID dashboard no longer shows how many people under 18 were vaccinated locally, compared to the state's estimate of 67% of 12-17 year olds and only 37% of 5-11 year olds. Last summer, only 17.7% of children ages 5-11 and 39% ages 12-17 were fully vaccinated, compared to the statewide averages of 36% and 67%.
Butte also exhibited signs of fierce parental opposition to county recommendations and school boards following that guidance, based on thousands of comments on the county's public health department social media and pushback at local school board meetings, criticizing local COVID prevention policies. The county's largest city, Chico, saw four of five school board members facing a recall attempt blaming them for overseeing school campus closures –- which failed. However, misinformation around school campus closures and criticizing of county and state public health measures, encouraging parents to push back, came from many local elected officials including Republican Rep. Doug LaMalfa.
The role that misinformation and distrust of public health policies may have played among U.S. parents in particular is slowly becoming more evident. A March study from researchers based at the University of Utah found that stress pushed parents to become hesitant, nontransparent and even unwilling to follow recommended Covid-19 protocols and requirements at schools.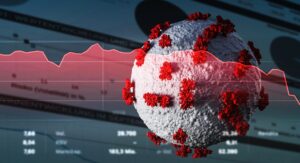 Researchers found that during the pandemic, parents experienced greater increases in stress compared with nonparents due to additional child-related anxieties including school campus closures. They recruited a national, nonprobability sample of 1,733 adults for an online survey from Dec. 8–Dec. 23 in 2021. The survey asked whether parents had ever engaged in misrepresentation and nonadherence behaviors regarding COVID-19 policies for their children, and reasons for these behaviors.
About 580 parents (33.5%) had children younger than 18 living with them during the pandemic, and the mean parent age was 36 years with 70.2% identifying as women. About 150, nearly 26%, reported that they committed misrepresentation or nonadherence with COVID rules, including not telling someone with their child that they thought or knew their child had COVID-19 and allowing their child to break quarantine rules. The most common reason was wanting to exercise freedom as a parent and wanting their child's life to feel normal, or otherwise not being able to miss work or responsibilities to stay home.
The researchers said their findings suggested that some policies implemented to limit the spread of COVID-19 may have been compromised due to parents' misrepresentation and nonadherence -– contributing to COVID-19–related morbidity and mortality.
"Our findings suggest a serious public health challenge in the immediate context of the COVID-19 pandemic, including future waves affecting weary parents, as well as future infectious disease outbreaks," the researchers said.
However, it is more difficult to track the likelihood of parental avoidance of COVID policies in counties that are not required to collect the data.
Asked about how much this behavior and COVID misinformation may have affected Butte County schools' ability to prevent and control the spread of COVID-19, Chico Unified School District's communications director Erica Smith said, "Changing rules, regulations and restrictions throughout the pandemic were often confusing or challenging to identify."
Speaking for Superintendent Kelly Staley, Smith said that while she had not read the study, the district has relied on licensed vocational nurses and health aides to maintain campus health.
"As a public school, we rely on open communication and partnerships with our families and the educational community," Smith said. "Every decision impacts our students on campus, so we focus on keeping students at the center of discussions."
Butte County Public Health spokesperson Lisa Almaguer said the department could not answer on behalf of how misinformation impacted schools or school boards.
"We heard arguments from both sides -– some parents wanted BCPH to implement more restrictive local measures for schools and others protested and commented at school board meetings in opposition of mitigation protocols," Almaguer said.
"We do know that some residents throughout Butte County (we don't know how many or what percent of the population) were opposed to COVID-19 prevention measures, such as face coverings, social distancing and quarantine/isolation for exposed or symptomatic persons. These oppositions were not exclusive to school settings. Our understanding is that the schools worked tirelessly to implement and adhere to a school site-specific COVID-19 prevention and mitigation plan, as required by the state."
Almaguer said because the national survey does not specifically state that any of the responses were from parents living in Butte County, "it will be very difficult to definitively determine anything." She said they could not "speculate" about how the findings may have impacted local parents' actions.
"We have heard from parents via phone call complaints to our COVID call center (which has been closed for some time now), emails and comments/messages on social media," she said. "No hard data has been collected on this, nor have we been required to collect this data."
Almaguer added: "Anytime we are in a situation where the public's health is at risk and the public is asked, and required in some situations, to take action to prevent the spread of illness it is concerning when these actions are purposely not followed. Clear defiance of public health prevention and mitigation places the entire community at increased risk for increased rates of illness, which may lead to increased hospitalizations and death."
Current Chico Unified school board members did not respond to requests for comment. But educator and former longtime elected school board member Kathleen Kaiser, who beat the recall, said she has heard anecdotal reports about parental pushback to COVID policies -– but noted the possibility of economic reasons for that pushback.
"What reactions should be assumed that would make a difference if there is no available child care or financial necessity for work -– do we think school districts will/should be able to afford either solution?" Kaiser said. "We know a number of child care facilities closed during that time."
Smith said that impacts resulting from the COVID-19 pandemic will be long-lasting "and far exceed the immediate future."
"Our students are resilient, but we want to take it one step further and make sure they have the opportunity to thrive," she said.
The study referenced in this article was published for open access March 6 at 10.1001/jamanetworkopen.2023.1587, distributed under the terms of the CC-BY License.
Natalie Hanson is a contributing writer to ChicoSol who has covered COVID misinformation, among other topics. This story was previously published by Ethnic Media Services.