by Dave Waddell
In an unusually pointed letter, a veteran professor in Chico State's criminal justice program has blasted the killing of Desmond Phillips by Chico police as showing "extraordinarily poor training, flawed judgment, and gross ineptitude."
Phillips, a 25-year-old mentally ill black man, was shot 10 times by two officers in his father's living room just 21 minutes after medical aid was first called to help him March 17.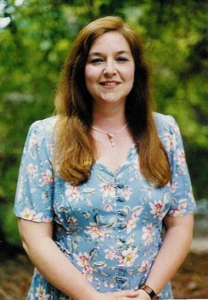 In a letter dated May 15 to Butte County District Attorney Mike Ramsey, Professor Diane E. Schmidt called Phillips' shooting both a failure of training by Chico PD and of oversight by officials such as Ramsey. The district attorney did not immediately return a call from ChicoSol seeking response to Schmidt's letter.
"At this time, justice for his death seems limited by some disconnected notion of a defensible shooting, even while such a shooting is by any measure unconscionable," Schmidt wrote. "While some technicality may discharge those officers and their superiors of responsibility, you and other administrators have a responsibility and duty to assemble a police force that is approachable as peacekeepers, not gunslingers."
Schmidt's letter was distributed at a news conference today at which David Phillips, Desmond's father, and representatives from various community groups, strongly criticized the killing and urged more crisis training for Chico's officers.
In her letter, Schmidt described herself as the ranking professor of public administration in the department of political science and criminal justice at Chico State and as having 40 years of experience as a policy analyst. The letter, she said, was written not as a representative of Chico State but as a 20-year Chico resident.
"I stand ready to assist you in assessing the training programs, culture, and policies in the CPD, as well as the county, should you desire my help," Schmidt wrote.
In a brief telephone interview with ChicoSol, Schmidt expressed surprise that her letter had become public. She said she had not received a reply from Ramsey, but "it's only been a week" since it was sent.
"Something's really wrong there," Schmidt said of Chico PD. "The process here is not right. When you have a process that is not right, bad things happen."
Schmidt noted in her letter that she's from Ferguson, Mo., where "the failure of the local police to engage constructively with citizens" pre-dated the "infamous" shooting of Michael Brown by many decades.
"The culture of excessive use of force and abuse of power was endemic there," she wrote. "I thought I left that behind 35 years ago, yet I feel its presence as an amassing plague on our community."
In a report following an investigation by a team that Ramsey directed, the DA concluded that officers Alex Fliehr and Jeremy Gagnebin committed no crime in shooting at Desmond Phillips 16 times and hitting him 10 times. In the report's conclusion, Ramsey asserted that "the officers used the best tools and tactics they had available."
Professor Schmidt, on the other hand, views the killing as a tragedy that did not need to happen: "Had (Chico Police) Chief Mike O'Brien ensured appropriate training for his officers for mediating family mental health crises with respect and compassion, I am confident that Desmond would be alive today."
In her letter to Ramsey, Schmidt also wrote: "The fault lies, I submit, with the administrative practices of the City of Chico Police Department, and related oversight by administrators such as yourself at the county level. Especially in light of the fact that Desmond was a person with a disability whose family called for medical help, the responses of those officers demonstrates extraordinarily poor training, flawed judgment, and gross ineptitude. … These officers, in what can be reasonably understood as a wild eyed panic over a slight young man with an alleged butter knife and a piece of wood, tasered then shot him repeatedly without regard for safety of the other family members in the home, or neighbors on the other side of the wall. This can in no way be seen as a grounded, rational response by highly trained, competent law enforcement officers.
"… It is clear to many of us in the community that the actions of these officers reflect, at best, a failure to exhibit even a rudimentary level of appropriate training in community policing and at worst, a careless disregard for the health and welfare of the citizens of our community."
Schmidt is the second public employee to strongly criticize Chico PD's crisis intervention training (CIT). Butte County sheriff's Capt. Andy Duch called O'Brien and Ramsey's claims about such training "overstated and deceptive … propaganda" following the killing of Phillips in this ChicoSol exclusive.
Asked for his response to Schmidt's letter, O'Brien said in an email reply to ChicoSol that his presentation May 17 at a Police Community Advisory Board meeting "outlined our commitment to past and future CIT training, so my position is established in that area. Your coverage of the incident early on also provided my perspective of this incident being a tragic event for all involved, which I communicated from the very beginning."
At that meeting, O'Brien unveiled several police initiatives, including a partnership with Butte County Behavioral Health that provides Chico PD with a half-time mental health worker. By fall, O'Brien promised, all police personnel will have received eight hours of crisis intervention training from an outside expert.
Dave Waddell is news director at ChicoSol.