by Leslie Layton
In July 2018, a Sacramento civil rights attorney noted just how much information had been withheld in the shooting by Butte County sheriff's deputies three months earlier that had killed a Palermo woman.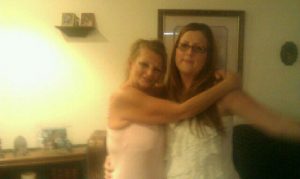 Myra Micalizio, 56, died in April of that year during an encounter with a pair of deputies who together fired 13 rounds. Attorney Mark Merin, representing Micalizio's family, issued a press release noting that Butte County had "refused to produce any interviews, investigation reports… statements of the officers, coroner's report…"
Journalists and the public in general have been forced to rely on reports issued by Butte County District Attorney Mike Ramsey, who often, after a law-enforcement killing, acts swiftly to give an initial media statement and to issue preliminary findings that justify the actions of officers. And in the case of Micalizio, it wasn't until Feb. 11 of this year – almost 10 months after she had been killed – that Ramsey ruled there had been no criminal wrongdoing by deputies Charles Lair and Mary Barker and provided the results in detail of his investigation.
That's why, ChicoSol, on Aug. 1, submitted public record requests to two local law enforcement agencies under a new state law, "Peace officers: release of records," seeking the type of unfiltered, first-hand documentation Merin referred to in his 2018 press release. The law, also known as SB 1421, took effect Jan. 1 of this year, amending the California Public Records Act to require release of officer personnel records.
On Sept. 19, the office of Butte County Counsel Bruce Alpert provided seven sheriff's office documents related to the killing of Micalizio in response to ChicoSol's request for Lair's records. The county redacted the names of witnesses. But two months after this publication requested records for Chico police officers Alex Fliehr and Steve Dyke, the city still hasn't provided Chico Police Department documentation.
Deputy City Clerk Dani Rogers said Sept. 11 that the hope was the records would be available by the end of September.
"The City currently has many outstanding PRA requests regulated by SB 1421," Rogers said in an email. "Numerous hours have been dedicated to these requests by several deputy city attorneys. … In addition, the City has had to utilize special software related to disclosing body camera footage."
Earlier, Rogers indicated the records ChicoSol requested were indeed disclosable.
"The City has completed its search for records responsive to this request and has determined that a majority are disclosable," Rogers wrote in an Aug. 5 letter to ChicoSol. "Be advised, however, that given the high volume of records involved under your request, the City is in the process of redacting information exempt from disclosure under various state and federal laws."
SB 1421 opens a window, giving the public the chance to peek into internal procedures at a time when police killings are a concern in cities across the country. The law requires the release of records related to officer misconduct, any incident involving use of a firearm, or incidents in which use of force resulted in injury or death.
And under the California Public Records Act, agencies should promptly provide disclosable records.
"For 40 years, Californians were unable to access any information whatsoever about law enforcement officers in their community that engaged in bad behavior, misconduct, or any use of force," said Jim Ewert, general counsel for the California Newspapers Publishers Association in an August telephone interview with ChicoSol.
"Agencies are not required to disclose information about some officers' behavior that isn't covered by 1421, and I think that some departments will bend over backwards to prevent that disclosure so that they're not sued by the officer or the officer's association," Ewert added.
"The fact that they're prohibited from disclosing certain information still doesn't justify long delays."
Fliehr was the Chico police officer who first opened fire in a Chico apartment when 25-year-old Desmond Phillips was killed in March 2017. He was also involved in a confrontation that took the life of 34-year-old Tyler Rushing several months later.
Dyke was involved in the 2016 arrests of a pair of Chico State students, a case that became notorious for several reasons, including retaliation and excessive-use-of-force allegations by the students and some community members. Dyke had been accused previously of being inappropriately aggressive in pointing his pistol at a community member.
In Butte County, seven fatal shootings by law enforcement agencies within 22 months, beginning with the Phillips killing, have been a factor in the formation of community groups that want to more closely monitor law enforcement. During the 17-month period from August 2017 to January 2019, Butte County sheriff's deputies were involved in five fatal shootings.
Earlier this year, it was reported that the city paid $950,000 to reach a settlement with the family of Breanne Sharpe, who was killed by Chico police in 2013. A lawsuit filed by the family of Tyler Rushing is pending.
On the day Micalizio had her brief, deadly encounter with deputies, she was accused of trespassing in someone's yard and a 9-1-1 call was made. Micalizio suffered from mental illness, according to a wrongful death lawsuit, and appeared to be delusional that day.
She was confronted by the deputies and apparently ignored orders shouted by Lair. She climbed into her black 1999 Mercury Sable and backed up the vehicle at what the sheriff's office said was a "high rate of speed" in the direction of Lair, who then opened fire.
Micalizio's family recently reached a settlement with Butte County, according to her daughter, Hali McKelvie of Michigan. The details were not immediately available.
Editor's note: The City of Chico began releasing requested documents on Oct. 9.
Chico State student journalist Alex Grant contributed reporting to this story and submitted ChicoSol's public record requests.