by Natalie Hanson
posted Feb. 16
Kathryn Robinson never expected that when she contracted COVID-19 in 2021, she would face life-altering symptoms for more than 15 months.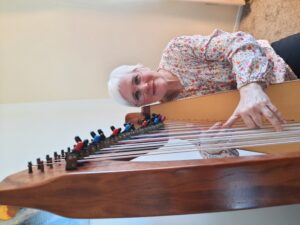 The Chico resident was fully vaccinated when she experienced a mild case of the Delta variant in August 2021. Three days into her symptoms, Robinson lost all sense of taste and smell. Like many COVID patients, she did not get those senses back for several months.
After recovering, Robinson said she awoke months later on Thanksgiving Day smelling what seemed like "sewage" all around her. She said chicken prepared for the holiday dinner tasted like "something rotten dipped in cleaning fluid." It was then that she realized her sense of taste and smell were altered, a state she learned is called a combination of "parosmia" and "dysgeusia" -– altered smell and taste.
"I soon discovered there were many more foods I couldn't eat, many more things around me I couldn't smell right," said 66-year-old Robinson.
She called it "a terrifying time."
"I've always loved food, I've always loved the smell of things," she said. "I lost 20 pounds in three months -– what a heck of a way to lose weight."
More than a year later, Robinson said she still has not recovered all sense of taste and smell, and there are many foods she cannot eat. She is convinced that she is suffering from long COVID.
Another Chico resident, Sofia Whitehead, has a serious skin condition that confounds medical providers who don't have enough information to guarantee that long COVID is the culprit.
Research into mysterious and lingering effects of COVID-19 is emerging but scant after more than a year of study. The lack of robust information is leaving many patients frustrated when they seek help from local doctors who cannot confirm if their ailments are indeed signs of long COVID.
Misinformation vs. science
There are many people who report suffering strange symptoms months or years since first contracting COVID. Some suffer seemingly endless fatigue that makes it difficult to accomplish daily tasks. Others are afflicted by joint and muscle pain that will not abate. Tragically, some have died due to heart complications.
Because research into the condition is still in its early stages (see sidebar here), there is substantial confusion and disagreement about long COVID -– making it a dangerous time because of the misinformation spread.
Conspiracy theories about COVID still thrive on social media platforms, making it increasingly difficult for accurate data to break through, misinformation researchers say. That leaves people suffering from pandemic fatigue to become increasingly apathetic about COVID's continuing dangers.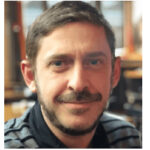 In a recent seminar hosted by Ethnic Media Services, misinformation expert Cameron Hickey, CEO of the National Conference on Citizenship, called the viral misinformation about COVID "an infodemic."
UC San Francisco has been a leader in long COVID research. Last January researchers identified causes of the widely reported symptom "brain fog." Some patients who develop new cognitive symptoms after mild COVID-19 have abnormalities in their cerebrospinal fluid, similar to those in people with other infectious diseases.
This can lead to "executive functioning" issues. Neurologist Joanna Hellmuth of the UCSF Memory and Aging Center said many patients have issues remembering recent events, coming up with names or words, staying focused and holding onto and manipulating information.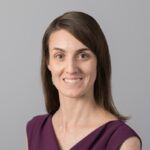 "If people tell us they have new thinking and memory issues, I think we should believe them rather than require that they meet certain severity criteria," Hellmuth said.
However, the Biden administration plans to end the national COVID-19 emergency by May 11. This indicates a government shift away from free tests and treatments, which uninsured and under-insured Americans may have to pay for.
The change could also interfere with pandemic data collection, because states would become exempt from sharing case counts and death rates with the Centers for Disease Control and Prevention. That would impede any analysis of long COVID. While less than 16% of people have received the latest booster, COVID continues to kill hundreds of Americans each day.
Seeking answers on uncharted territory
Sofia Whitehead said she is frustrated with how easily some people consume and believe misinformation about COVID, while people like her seek concrete medical answers.
Whitehead, 68, says that since she had COVID in June 2022, she has had a serious rash over her back and torso.
After recovering from mild symptoms, the rash appeared, starting on her neck. She thought it was a heat rash, but it never improved and made sleep and regular activities difficult.
Whitehead said she has tried cortisol creams, natural methods like plantain oil extract and safflower oil and Chinese cooling medicine.
"I'm not in pain, but it itches like crazy," Whitehead said. "Every time I think it's going away, it comes back. It's definitely affecting my life."
Whitehead is frustrated with how little research there is on the subject, leaving her speculating about her ongoing condition. She said her primary care doctor was hesitant to make any determinations, and she wishes local providers would inform people about common symptoms in long COVID sufferers. She thinks everyone who has had COVID and has a new health condition should talk to their providers.
"There's a lot of confusion," Whitehead said. "It's hard to know who to listen to."
"We're in uncharted territory" — Kathryn Robinson
Robinson's condition also stumped her doctors. She was told that taste and smell distortion can result from other health conditions.
For months, she only ate sweets and citrus fruits, white bread or plain dairy products. These days, she especially misses bacon, onions, garlic and mint.
"I'm pretty positive this was a direct result of COVID," Robinson said. She turned to "smell" therapy, sniffing essential oils to bring back her sensibility and taking vitamins like zinc. But like Whitehead, she said she wishes there were local resources for people like her.
Enloe Medical Center said its providers "infrequently" treat patients with life-altering health problems such as requiring oxygen as a result of COVID-19 infection. The center does not track long COVID patients, and recommended that anyone with questions contact Butte County Public Health and primary care providers.
However, Lisa Almaguer, spokesperson for Butte County Public Health, said local public health departments are not funded to conduct research on long COVID.
"We also do not provide direct patient care for those infected with or suffering from long COVID -– this would be done by a medical doctor or primary care physician," Almaguer said. "So, we do not have direct information about long-term impacts reported by patients."
Robinson said it helped to join the Covid Anosmia/Parosmia Support Group on Facebook, which has more than 50,000 members around the world discussing long COVID symptoms.
"Without the Facebook support page I would have been extremely frightened," she said. "We're in uncharted territory. Doctors don't know what to do or say."
However, she added, "The good news I've been reading is, it takes a lot of time to recover.
"Some people found improvement at the one or two-year mark. For me, that makes me feel like there's light at the end of this tunnel."
Natalie Hanson is a contributing writer to ChicoSol.